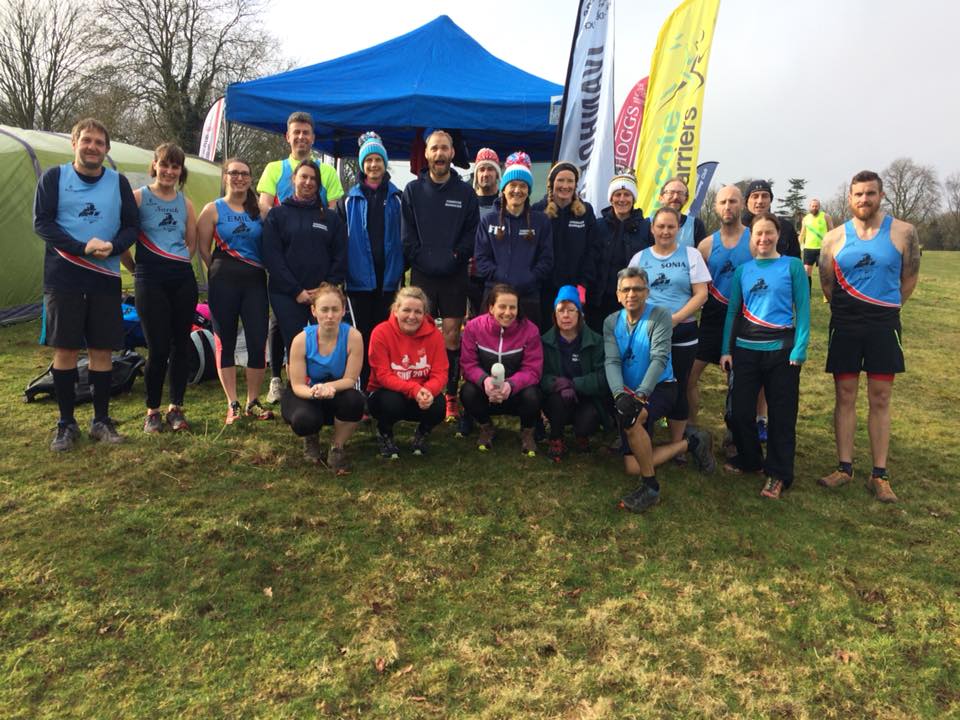 A large Contingent of Ivanhoe Runners turned out for the latest Derby Runner Cross Country league race this weekend, in what proved to be a varied and tough 2 lap course through Grace Dieu Park.
First in for Ivanhoe in15th place was Ramzi Sidani, showing exceptional form. Craig Hinds came in 2nd for Ivanhoe, in an excelent 36th place, followed by Alister Burgwin in 61st.
Ian Bolton flew round to claim 78th place, 4 in front of Tom Smith in 82. Simon Terry finished well in 112, Andy Lindley in 123rd, and Karl Smith 147th to complete the men's scoring team.
The Ladies Team scorers were all in the V40/V45 categories: Faith Tipper was first in for the Women, in a brilliant 24th place. Lucy McDermott, Fiona Betts and Rosie dear finished close together in 37, 40 and 42 respectively in a great display of teamwork.
The Remaining men backing up the team scorers were led by Martin Yeomans in 169, Kevin Laz 177, Alan Edwards 193, Mukesh Deva 194, Richard Trevalyn 209, Chris Osbourne 210 and Mark Hoult 232.
A great turnout of ladies embracing the mud at Grace Dieu were led by Julie Taylor in 46th place, just in front of Emily Wideman in 49th. Next in were Karen Bell 62, Carolyn Osbourne 71, Teresa Talbot 79, Emily Partridge 97, Lindsay Tilbury 102, Lucy Alsopp 111, Amanda Bradbury 124, Sarah Malone 128, Karen Edwards 143, Grania Towle 149 and finishing strongly Sonia Hoult in 164th place.
The Final DRXC fixture takes place at Market Bosworth on March 11th.