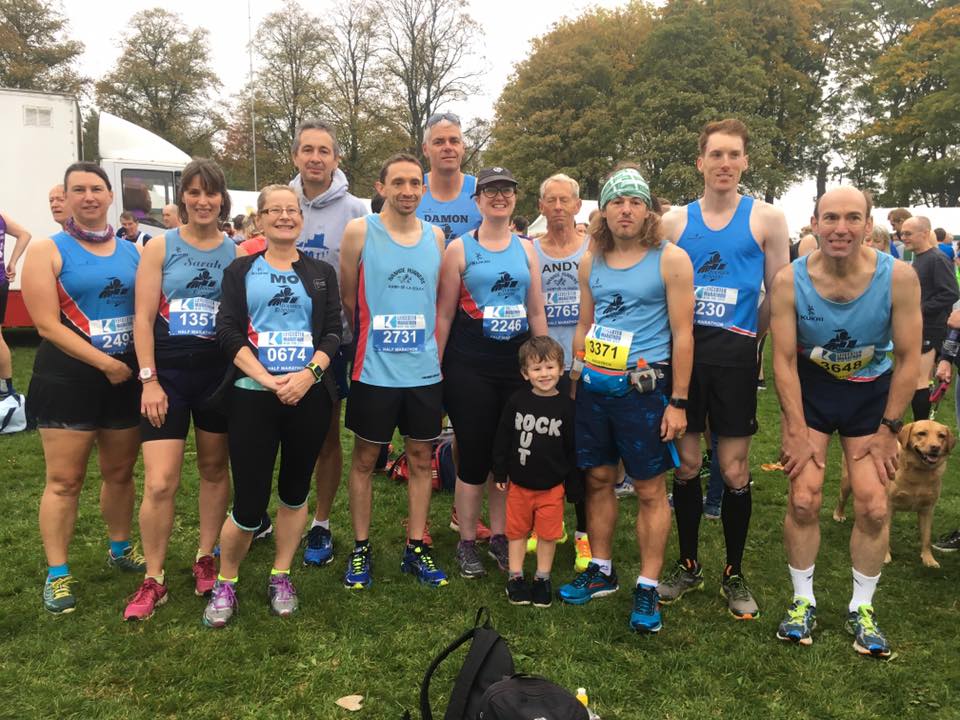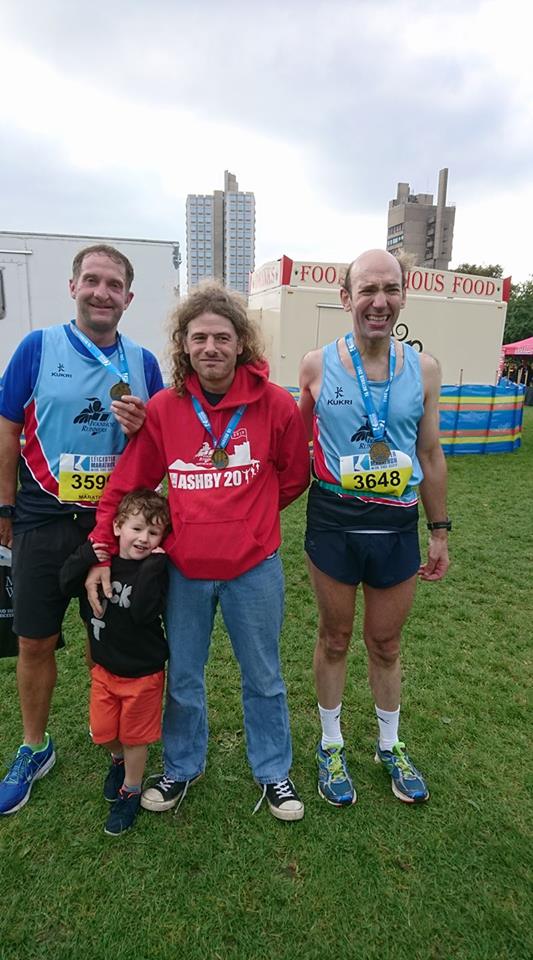 Another massive weekend for Ivanhoe Runners with members racing all over this country and as far away as Melbourne, Australia, Brooklyn in New York, Palma, Majorca, Malta and Amsterdam!
The nearest race to "home" was the Leicester marathon and half marathon event, where fifteen Ivanhoe Runners took part. Three tackled the marathon, with two of these making their marathon debuts, being Tim Moore clocking a brilliant 3.54.47 in his first marathon and Mark Hoult clocking 4.29.54 in his first marathon, both great runs. Between them, veteran club-man Martin Yeomans clocked 4.22.34 off little training.
In the Leicester half marathon, Ian Bolton was first home for Ivanhoe in 1.26.18, ahead of Andy Jeyes who clocked a remarkable 1.35.34 to beat most other younger club members and finish second vet60 in the race. Just behind Andy was Patrick Horn who knocked a chunk off his previous best as he clocked 1.35.55. Damon Bland needed to crack 1.45 for his club standard, and paced it brilliantly - albeit without a functioning watch - to clock 1.44.59, comfortably one second inside his target! Alex Dutton ran his debut half marathon and clocked a fine 1.47.55.
Chris Finney ran his first half for a while and was pleased with 1.51.22, just ahead of Mark Eydman who clocked 1.51.35. Sarah Malone was pleased to be sub-2 hours again, with 1.59.11, while Kelly Finney was also happy to return to the half marathon with a respectable 2.12.55. Grania Towle was next home in 2.14.42, followed by a delighted Mo Danvers whose time of 2.16.54 was only just outside her best, and Helen Brandon 2.39.05.
The Birmingham marathon saw Andy Jones make his debut, and he stormed round in 3.35.47, a great run. Also debuting was Tor Leigh, and despite a sore knee she also had a great run to clock 4.09.36. Fiona McKean was also pleased with 4.46.44 off limited training. In the Birmingham half marathon, Kevin Brown ran 1.47.36 and Shane Stanton clocked 2.12.19.
The Stilton Stumble saw Ivanhoe's Richard Martin finish 14th in 39.28 and Julie Taylor clock 49.29 in 140th.