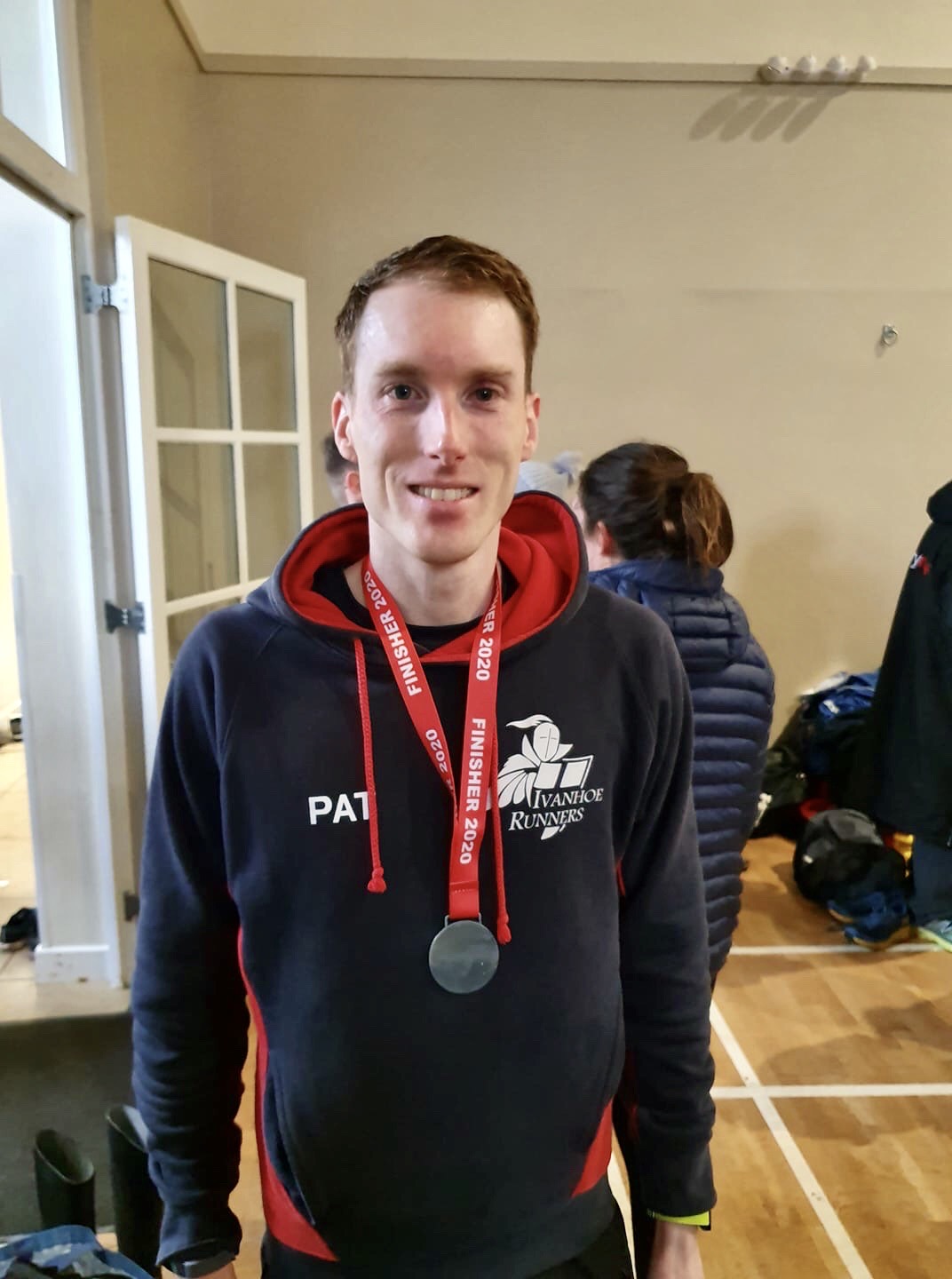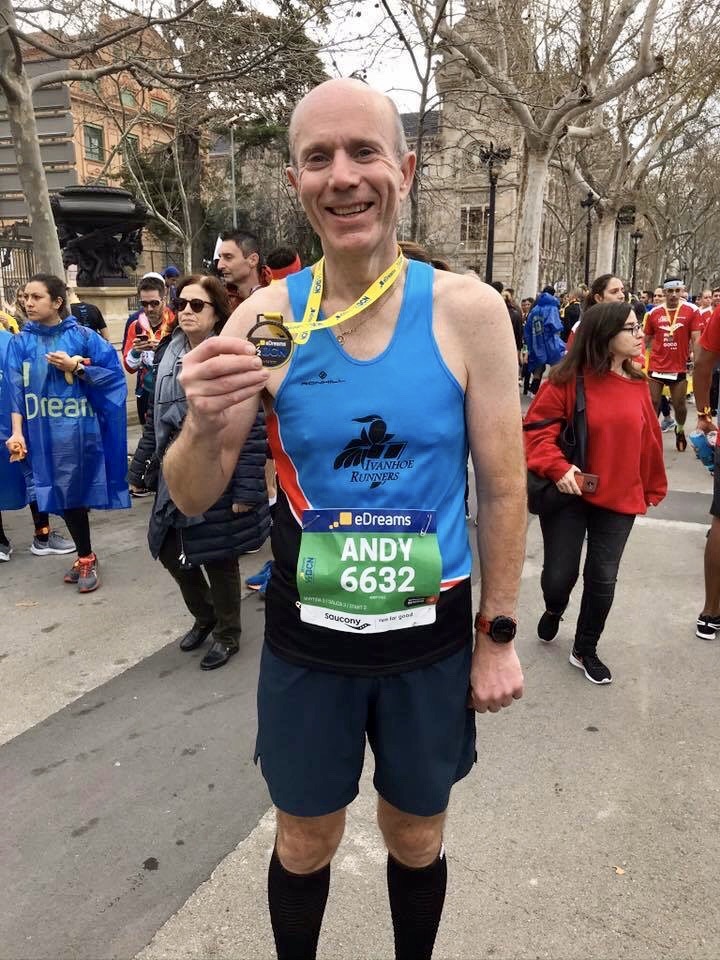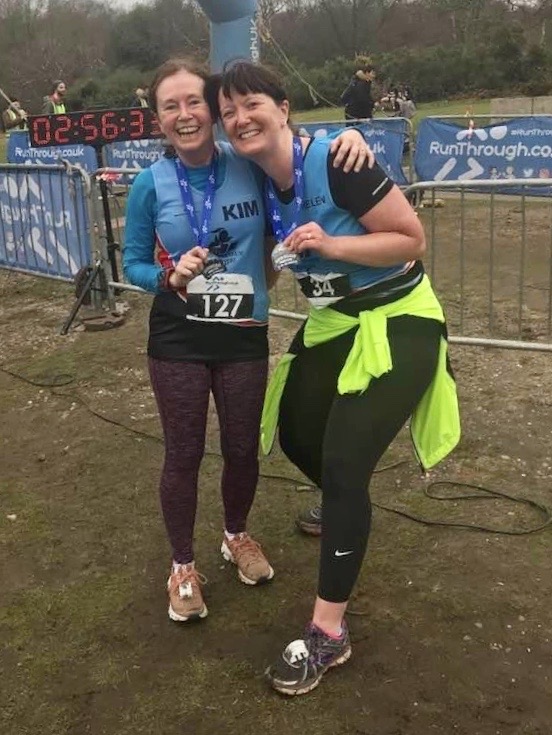 On the weekend that Storm Dennis wreaked havoc with road closures and severe flooding across the region that led to many race cancellations, two of Ivanhoe's runners who were not deterred were Patrick Horn and Andy Cole.
Patrick travelled to the historic town of Naseby in the rolling countryside of Northamptonshire to race in the Naseby 1645 road race. Patrick completed the 16.45 mile challenging and undulating route that has an ascent of 289 metres in an admirable time of 2:15:14.
Meanwhile in Spain Andy Cole avoided the storm by travelling to Barcelona to participate a long side a record breaking field of 23,000 runners in the 30th Barcelona Half Marathon. Andy crossed the line in an excellent time of 1:41:35.
The Dave Denton series was once again well supported by Ivanhoe Runners. In the mile race Ramzi Sidani came in first for Ivanhoe in 5.20 which was 4 secs quicker than last month. Louis Barnes finished in 6.05. Tom Potter, his first time at the event was next in 7.04 closely followed by Mark Parker in 7.05 with Julie Taylor next in 7.40.
In the 5k race Tom Potter finished in 17.01 a new pb for him. Ramzi Sidani finished in 17.43, improving on last months' event by 18 secs. Mark Parker crossed the line in 17.59. Louis Barnes also ran a new pb time of 19.27. Mark Bradford finished in 21.14 and Julie Taylor in 23.01.
Saturday 22nd February 2020 saw Helen Brandon and Kim Harris run the Birmingham Half Marathon crossing the line together in 2:52:22.
The Leicestershire Half Marathon took place on Sunday 23rd February, starting and finishing at the front of the beautiful Prestwold Hall. The race that is held on closed roads around Loughborough also includes a loop of the race track. First back for Ivanhoe was Gavin Moore in 1:28:45, Pedro Lima followed in 1:37:43. Ruth Enion crossed the line in an outstanding time of 1:40:30. Ian Kirk was next in 1:42:04 closely followed by Kev Laz in 1:42:59. Sophie Cooper finished in 1:45:12 and Matthew Joyce in 1:45:56.
Gerard Eivors completed the hilly Stamford 30 in 2:17:10, and on the South Coast Karen Hartland ran in the Brighton Half Marathon crossing the line in 2:33.26.
The Stilton 7, a Leicester league winter series road race, a two lap undulating course very popular with Ivanhoe Runners. First back for Ivanhoe was Mark Parker in 44.14, followed by Louis Barnes in 46.26 with Andrew Stanley in 47.26. Patrick Horn finished in 50.33, Mark Bradford 52.04, Simon Hill 52.44 and Mark Hoult in 54.57. Bob White crossed the line in 58.33, Neil Powdrill 1:01:22, Mukesh Deva 1:03:49 and Paul Averillo in 1:03:53. First back for the ladies' team was Adrienne Collard in 57.49. Emily Partridge finished in 1:00:27 just 8 seconds ahead of Nancy Bennion in 1:00:35. Gemma Shaw had a good run finishing in 1:03:12 followed by Mindy Ashton in 1:04:13. Jessica Taylor-Southwart was next 1:14:58, Sonia Hoult 1:16:39, Grania Towle 1:20:06 and Julie Henfrey 1:30:46.