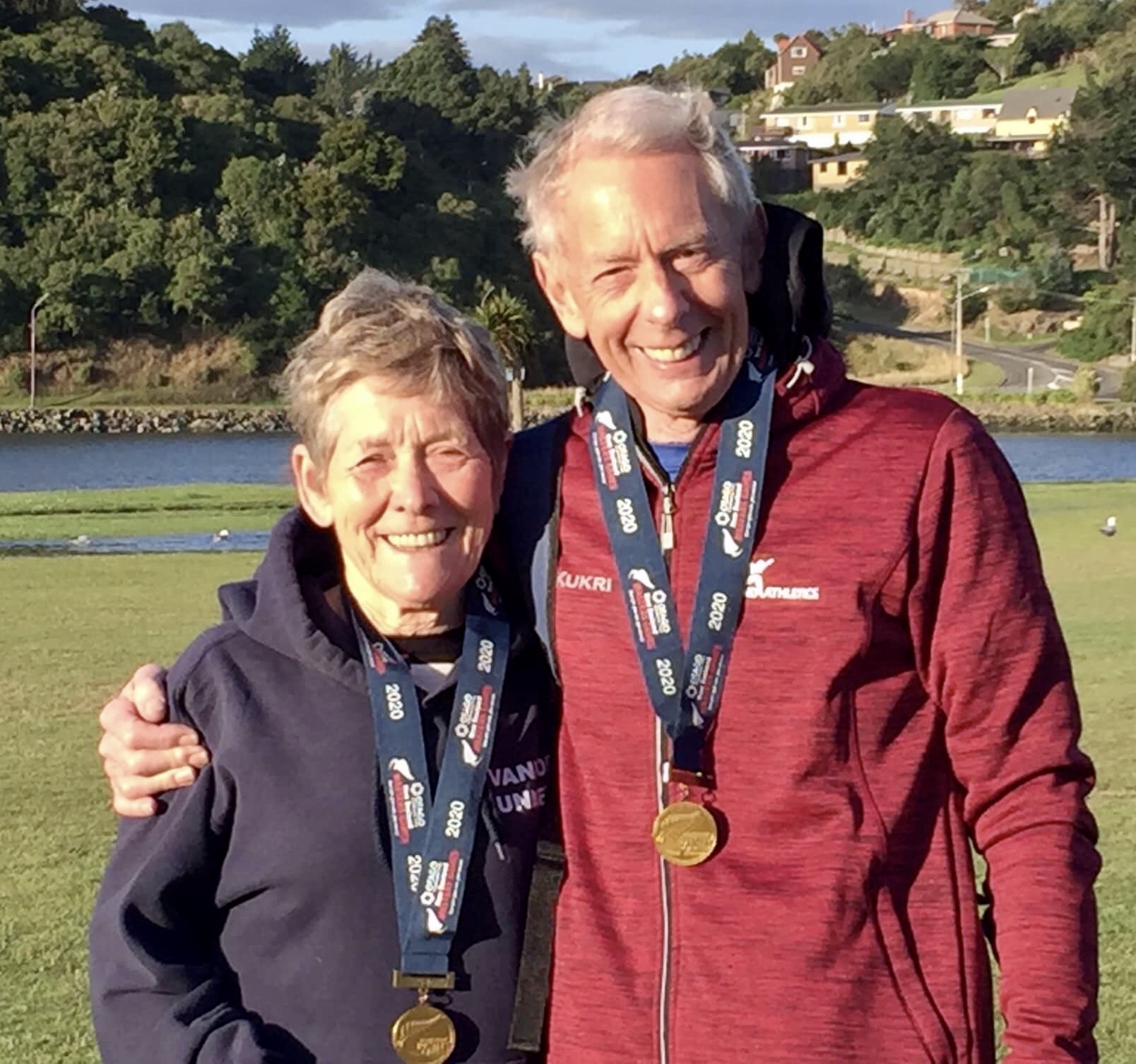 The 31st New Zealand Masters Games held in Dunedin on the South Island's southeast coast is the largest multi-sport event in New Zealand.
2020 saw a welcome return for Andrew and Sally Jeyes as they revisited family there and took the opportunity to compete once again against fellow masters.
The Jeyes first race of the series was Sunday 2nd, a 12k road race along the waterfront which saw them both compete in new age categories. Sally this year ran nearly 8 minutes faster with an outstanding 1:07:45 to once again claim top place on the podium and secure the gold medal. Andrew also smashed his previous time for this race by over two minutes and also took the gold medal in his age category.
Wednesday 5th Andrew and Sally continued their success in the 5k road race. Andrew finished in 21:38 and gold medal position. Sally crossed the line in 26:13 and also won the gold medal.
Sally completed the short course triathlon on Thursday 6th which was a 350m swim, 12 km cycle and a 3.5 km run. Sally finished first in her age category to take the gold in 1:08.31. `
Andrew also competed on Thursday in the 7.5 km hill race. The course provides spectacular views of Dunedin. Andrew did not disappoint and claimed his third gold medal in a time of 56:39.
To complete their week of events Andrew and Sally took part in the half marathon. This was an out and back course beside the sea on what was a very windy but dry day. Sally was again first in her age group and finished in 2:10:10 to win her fourth gold medal of the series, Andrew too claimed his fourth gold of the series finishing in a time of 1:45:37.
Meanwhile in the UK Ian Kirk headed to the birthplace of Charles Darwin, Shrewsbury where he competed in the Charles Darwin Day marathon. The marathon was relatively flat on a purpose built cycle track and the runners had to complete 44 laps of the course. Ian crossed the line in a time of 3:48.
Andrea Trickett travelled to Miami in the USA to take part in the Miami marathon. The day started early with a race start time of 6:00am to avoid some of the heat. However, the weather soon became very hot and humid as the runners made their way round the flat single lap course. Andrea finished in a time of 4:19:10 to collect her first marathon medal of the year.