08/09/2019 - John Fraser 10,Grt North run

Race results
---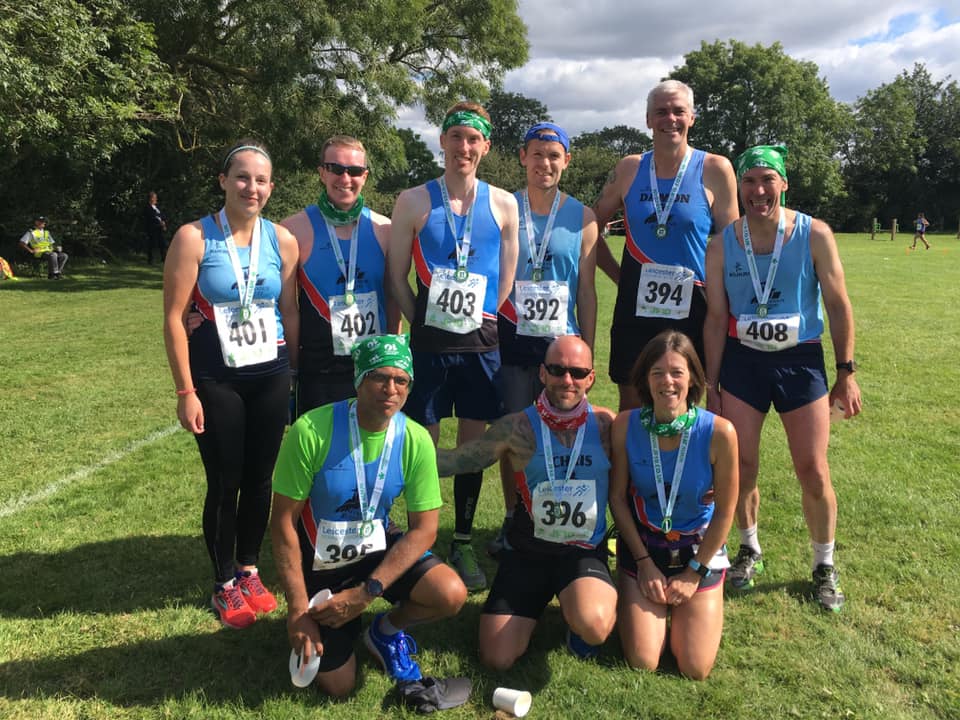 The John Fraser 10 in Countesthorpe is the final fixture on the Leicestershire road running summer league, a challenging, hilly 10 mile race and a last push for Ivanhoe in the league tables.
Abigail Halcarz was first over the line for Ivanhoe running an impressive 1:06:05 taking fourth female overall, just ahead of Louis Barnes, after another good run clocking 1:06:50, a new personal best.
Patrick Horn, also running strong at the moment took 32nd place overall with a swift 1:13:00. Damon Bland also had a great run and new PB to finish just under a minute later in 1:13:49, ahead of Richard Hope in 1:16:39.
Chris Finney was next over in the blue vest over the finish line in 1:21:57, ahead of Victoria Smith clocking in at 1:23:17. Martin Yeomans finished in 1:27:02, followed by Laura Hope in 1:33:15 and Mukesh Deva in 1:33:57. Julie Henfrey completed a full season of League races in a time of 2:16:37
Another group of runners represented Ivanhoe at the Great North run on Sunday. An iconic, well supported event, this race was enjoyed by all. Alistair Chambers crossed the line first for Ivanhoe in a swift 1:25:17, followed by Mark Parker having a good run in 1:27:10, Chris Thurburn-Huelin completed the course in 1:32:55, and Emily Partridge ran a speedy 1:39:07. Niki Dent and Rachel Thompson completed the team in 2:43:18 and 2:44:19 respectively
Meanwhile Alan and Karen Edwards both competed in the two counties half marathon, another tough, hilly course but with great scenery. Alan crossed the line in 1:51:08 and Karen 2:21:26.
Written by Sarah Malone - last updated on 17/09/2019