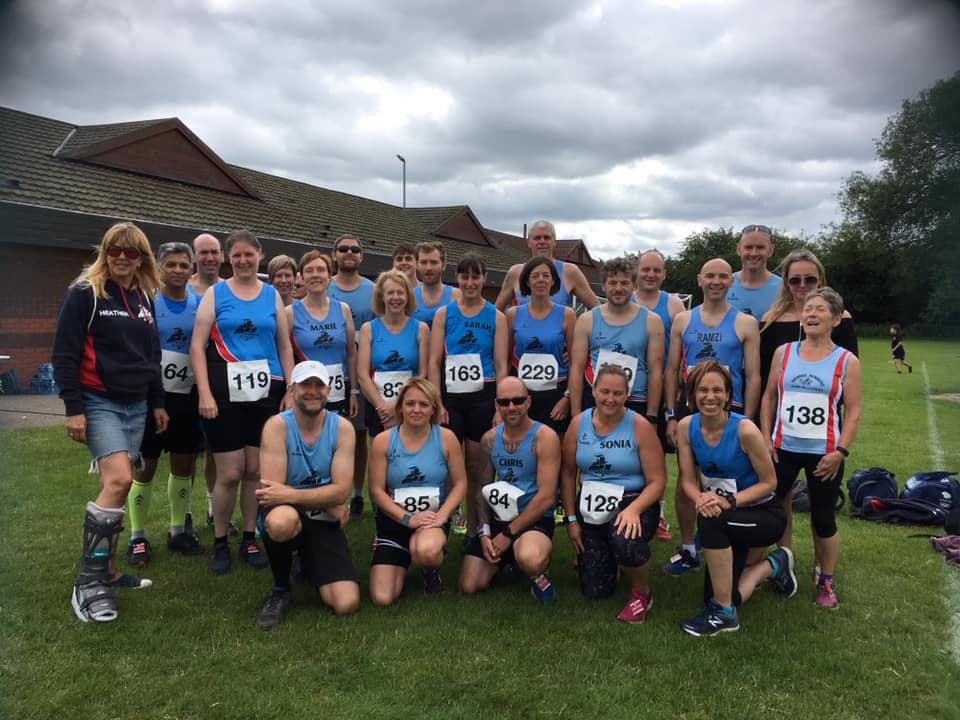 Burton District Summer League's Tamworth Gate Gallop, held on 30th June was a varied, technical course over country lanes, fields and styles, over approx 10k. There was a slight dip in temperature, with the ground still soft from recent rain making it ideal conditions for racing.
First in for Ivanhoe runners was Ramzi Sidani, coming in 7th overall with an impressive time of 38:49. Youngster Tom Potter crossed the line in 11th overall position in 39:30. Alistair Chambers finished in 41:34, while Adam Smyth showed continued improvement clocking 41:45. Louis Barnes finished in 42:45, ahead of
Andrew Stanley at 45:26.
Lucy McDermott ran an excellent race clocking 46:49, coming 4th female overall and winning her age category.
Andy Jeyes was next home in the sky blue vest, at 47:23 ahead of Damon Bland (47:54), Chris Finney (50:12) and Martin Yeomans (50:59). Andrea Trickett finished second Ivanhoe lady clocking 51:15, with Mark Hoult 52:10, and Victoria Smith 53:49.
Tim Moore completed the race in 54:41, seconds in front of Mukesh Deva in 54:53. Sally Jeyes took another age category win with a speedy 58:27, ahead of Paul Averillo running his debut 10k for the club at 59:26.
Helen Finn showing a strong comeback from injury running a respectable 1:00:36. Sarah Malone ran a time of 1:04:02, with Kelly Finney close behind in 1:04:16. Sonia Hoult ran 1:14:09 with a strong finish, Marie Miller clocked 1:15:11, and Julie Henfrey completed team Ivanhoe in 1:27:37.
Elsewhere, three Ivanhoe runners took on the Chatsworth 10k event. Alan Edwards was in first, stopping the clock at 51:20. Wife Karen Edwards finished in 1:01:42, and Ilze Reinke ran 1:05:16 in her debut 10k for Ivanhoe.