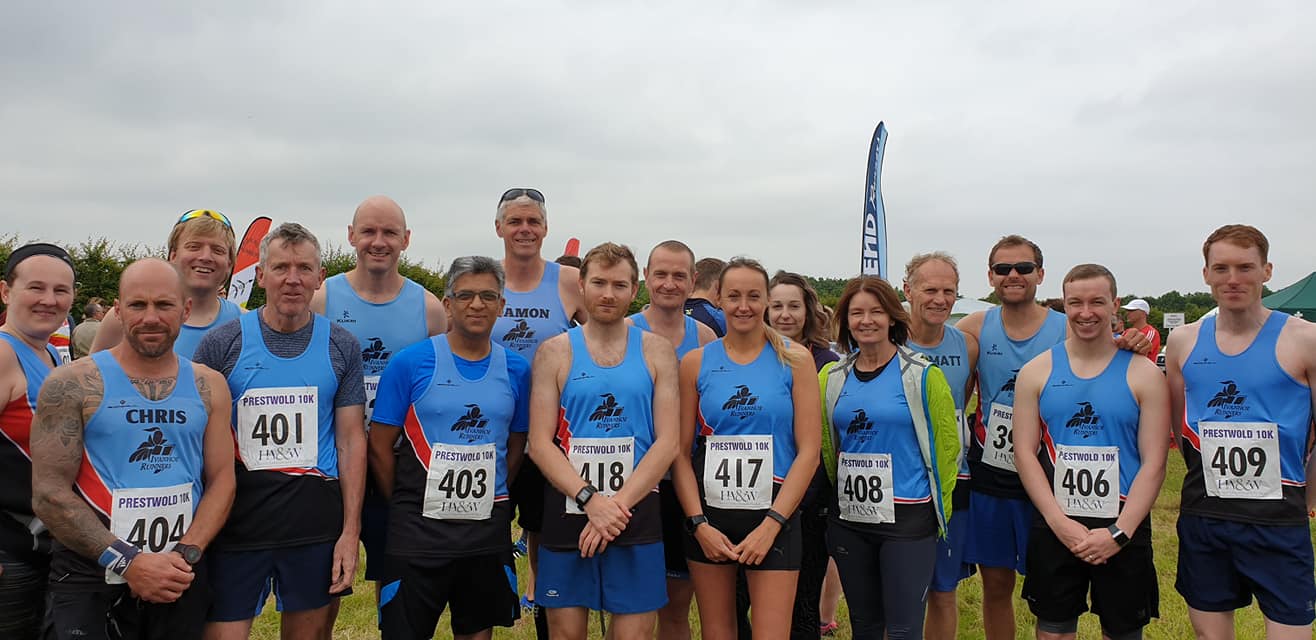 The Prestwold 10k, part of the Leics road running summer League was attended this week by a good turnout of Ivanhoe runners. With a fairly flat, fast route around the airfield at Prestwold's driving centre and surrounding country lanes, there were some quick times from our runners.
Leading the team this week was Adam Smyth, in a swift 39:05, followed by another great run from Abigail Halcarz in 42:02. Andrew Stanley was next runner home in 42:42, just ahead of Louis Barnes, clocking 42:56.
Patrick Horn finished the race in 43:47, ahead of Damon Bland clocking 44:27. Andrew Jones ran his debut 10k distance in a blue vest at 44:58, and Sophie Cooper came in second lady for Ivanhoe in 45:44. Matt Joyce clocked 46:02, and Ian Kirk, running a much shorter distance than his usual proved he still had some speed with 46:47.
Rich Hope was next over the line in 48:08, ahead of Chris Finney, clocking 48:27. Robert Briers finished 49:41, then third lady for Ivanhoe Nancy Bennion ran a new PB time of 50:40. Mukesh Deva came in at 51:12, with Sue Tait close behind in 51:41, running another new personal best 10k time.
Richard Bebbington had a steady run in 56:06, crossing the line with Laura Hope in 56:12. Gemma Shaw ran a time of 57:53, ahead of Jenny Hope in 1:00:03 and Jess Southwart 1:00:30.
Sonia Hoult continues to run well with a finish time of 1:04:51, ahead of Ange Bebbington also having a steady run in preperation for Ironman in 1:06:42.
Finally Michelle Moore and Marie Miller both finished together clocking 1:15:05.
On the Friday night, Liam Buckley ran the Beacon Hill summer Solstice event, a 5 mile approx hilly route around Beacon Hill. A sunny, enjoyable evening of racing saw Liam clock a respectable 49:24.