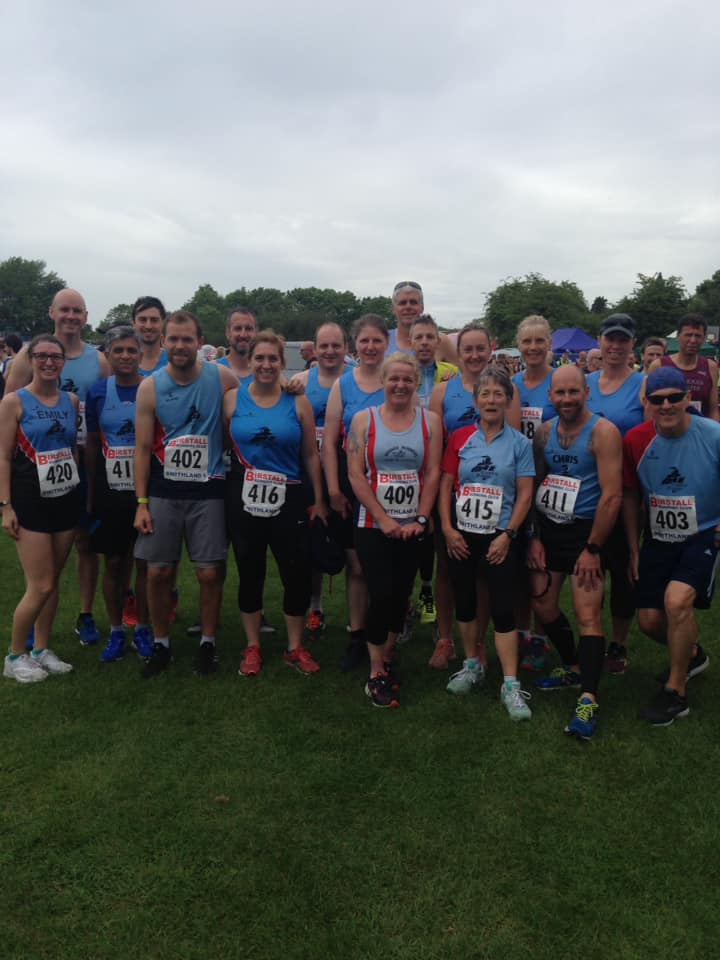 The next League race on this years calender was LRRL's Swithland 6 miler, and Ivanhoe's men's Captain Mark Parker led the team round with a superb 37:45, a 33 second personal best for him. Over three minutes later the next Ivanhoe runner crossed the line, Louis Barnes in 41:11, with Andrew Stanley taking third place for the team in 41:32.
Damon Bland had a good run to finish in 43:37, just in front of Andy Jeyes, clocking 43:41.Emily Partridge is also going well at the minute and clocked a swift new PB time of 44:09, and first lady home for the club.
Andrew Bottrill was next over the line in a time of 44:19, ahead of Chris Finney (47:14) and Richard Bebbington (48:15). Carolyn Osbourne finished as second Ivanhoe lady home in a swift 49:54, ahead of Nancy Bennion clocking 50:56 and Amanda Bradbury in 51:52.
Mukesh Deva crossed the finish line in 51:50. Sarah Kelly ran her debut race in the sky blue vest, finishing in a respectable 53:38, and supported by Gemma Shaw, who finished in 54:07. Sally Jeyes had a strong run to clock 55:26, ahead of Ange Bebbingon, in 55:58. Paul Averillo clocked just under the hour with 58:53.
Sophie Turner was next home for the club with 1:03:27, with Sonia Hoult coming in with a new PB time of 1:04:32. Jane Bland finished the race in 1:05:12, with Marie Miller 1:11:41 and Julie Henfrey (1:16:47) completing the Swithland runners.
Elsewhere, Jess Southwart completed the Grasmere 10k, running to a time of 1:03:15.