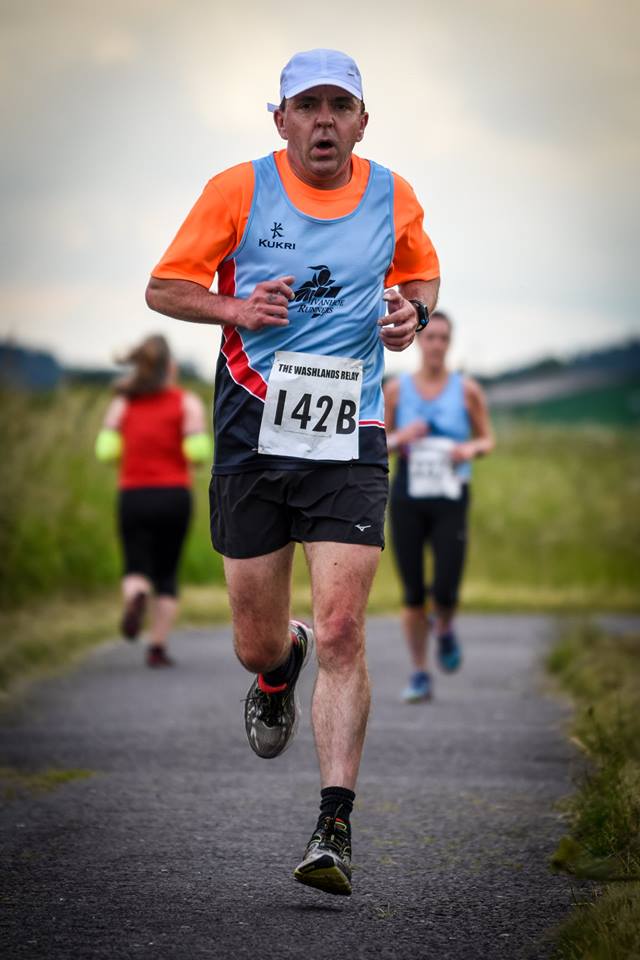 It is with great sadness this week that we learned of the passing of long standing Ivanhoe Runner, Kev Wright, aged just 53.
Kev started running in 2009 and was introduced to Ivanhoe by Martin Yeomans in 2012. . He became an accomplished runner, running the Brighton Marathon 2012 in 3:21:06 and the London Marathon in 2014 in 3:25:41. He had a half marathon PB of 1:28:24 achieved at the Great North Run, and was a regular road and cross country runner too, particuarly in his earlier years with the club. His last race with us was the Leicestershire Half Marathon at Prestwold hall in February this year.
Kev loved parkrun and completed 125 of his 130 runs at his home parkrun at Conkers, first running at the 10th Conkers parkrun in June 2011, and gaining his PB of 19:43 in November 2013. More recently he has volunteered as tail walker and on tokens. His last parkrun was on the 19th May 2018.
He was easily recognisable in his trademark white baseball cap and his springy gait, which served him well in many races. More than that though, he was known for his constant support and encouragment, often sacrificing his own times to pace others in races, and helping runners round parkrun. Kev was a sociable runner, and liked nothing more than "a jolly round" parkrun with his Ivanhoe buddies.
He made an effort to welcome newcomers, both to the club and Parkrun, always there for a friendly chat, and introduced many new people to the club. This was recognised by winning the Ivanhoe Runners team player award in both 2013 and 2014.
​Kev will be remembered as a good, helpful, genuine guy, and will be greatly missed. Our thoughts are with his partner Sue, and his family.