08/05/2018 - Uttoxeter half /Wymeswold waddle

Race results
---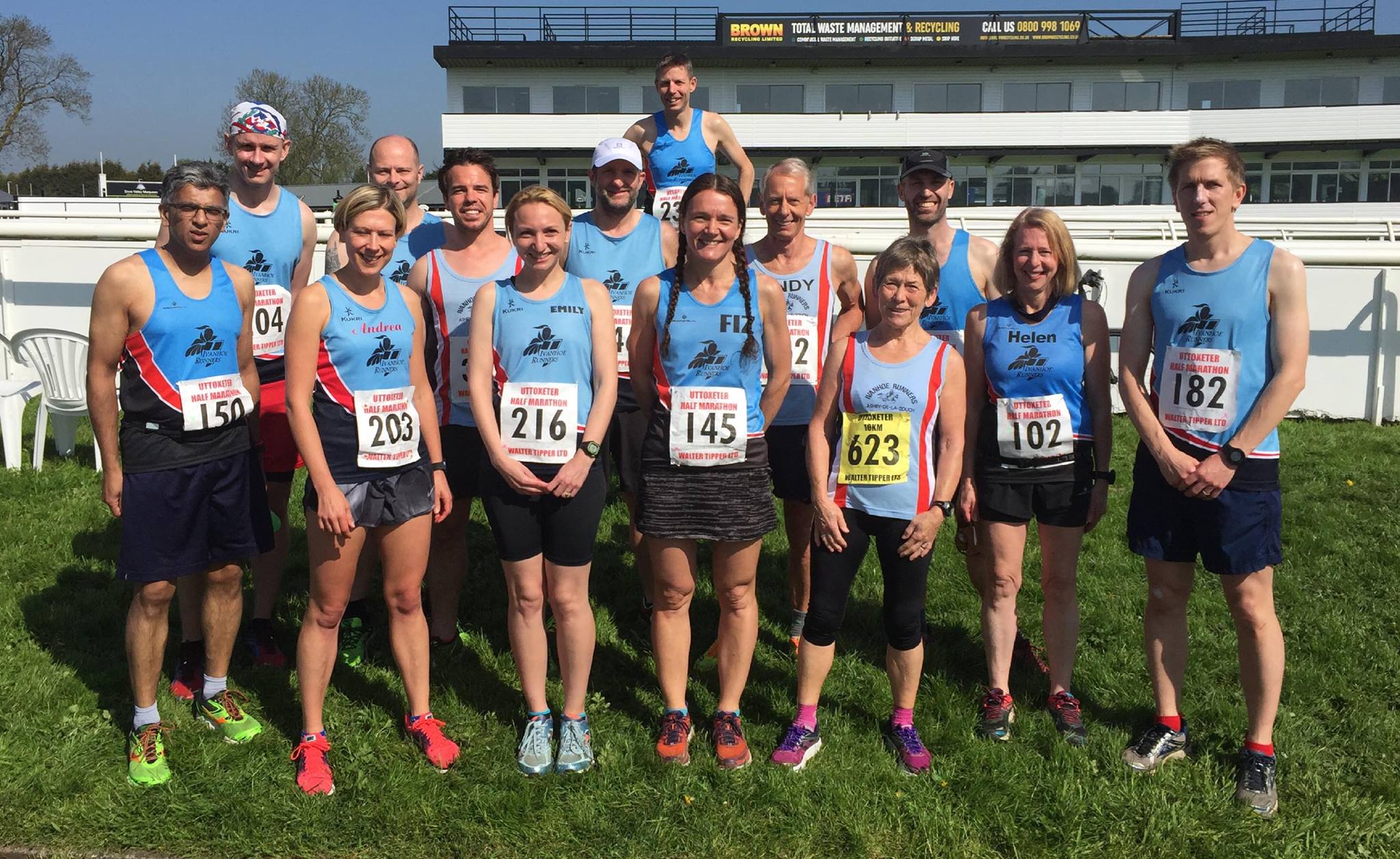 During a hot bank holiday weekend, plenty of Ivanhoe runners were out enjoying the sun, taking part in various races.
The Uttoxeter festival of running incorporates the next Burton District League race, the Half Marathon. Known for it's tough hilly course, made more testing by the hot weather, Ivanhoe did well to get both men's and ladies teams out. First man home for the team was Nick Rowles with 1:36:44, followed by James Cox (1:37:30), Andrew Stanley (1:37:41), and claiming first V70 prize Andy Jeyes (1:44:03) securing 10th for the men's team placing.
Kevin Brown was next for the men in 1:45:09 before Kevin Laz in 1:53:54. Pav Mazur followed up with 1:58:26, then just 1 week since his last half marathon came Mark Hoult in 2:04:32. Mukesh Deva finished 1 minute later in 2:05:30.
There were just enough runners for the Women's team who finished in 5th place, starting with Emily Wideman in 1:52:00 and taking 2nd V35. Fiona Betts also came second in her age category with an excellent 1:54:04, then came Andrea Trickett in 2:02:37 and Helen Finn with 2:26:33. Sally Jeyes ran the 10k in 1:00:26
The Wymeswold Waddle is always a popular race, a five mile out and back route, and a great family event. Finishing first for the club was Richard Martin with a speedy 31:30. Next home was Mark Bradford with 34:54, then Rich Hope with the only PB of the weekend in 38:16. Ruth Cousin made a welcome return home to lead the ladies in 44:05, followed by Jenny Hope in 49:04 and Grania Towle in 51:51.
Written by Sarah Malone - last updated on 08/05/2018