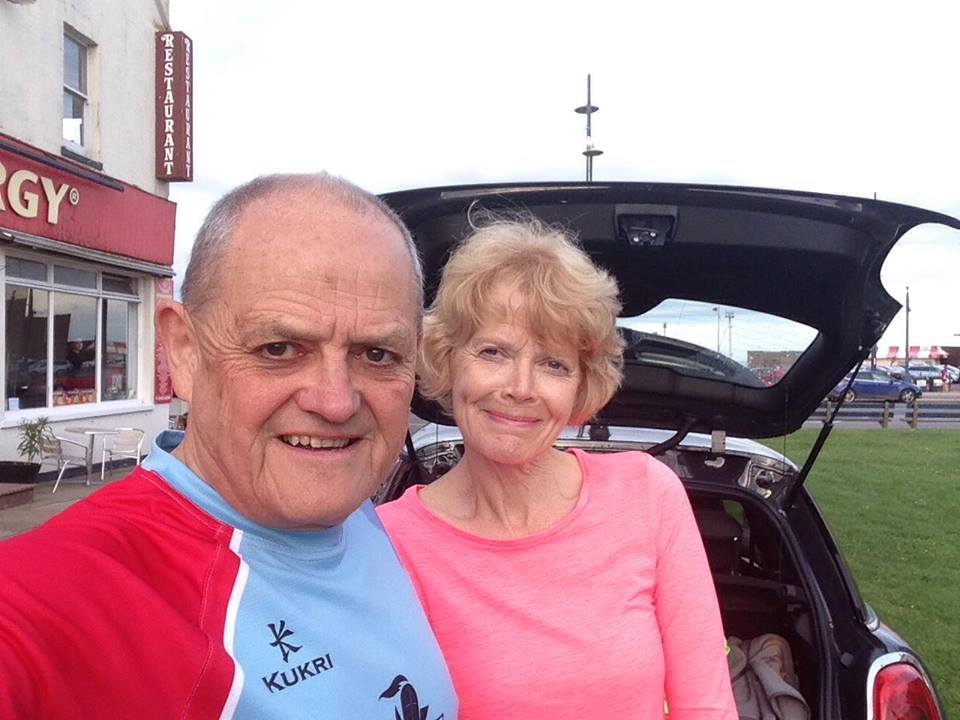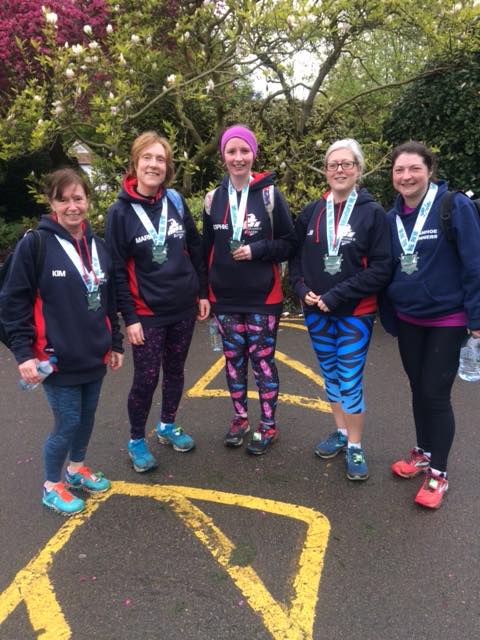 ​
Ivanhoe Runners had 2 teams out at event 1 of the Sunset Trails Relay series.
In 4th place the Ivanhoe Knights were Mark Parker, Matt Pleass and Emily Partridge, with Parker running 2 legs, scoring a total time of 51:26. The Four Fiesty Sheilas – actually 3 as Amanda Bradbury ran 2 legs, along with Teresa Talbott and Heather Swan ran good consistent laps to a total score of 1:09:52.
Team Sanders were out at the Great Yarmouth 5 mile on Wednesday. A fast, flat course along the seafront, Kevin clocked 42:20, and Judith 41:34 coming first in her age category.
There were 3 separate half marathons for 3 Ivanhoe runners this weekend. On Saturday at the Cannock Chase Trail Half, Mark Hoult ran a scenic but tough race in 2:08:31. Julie Taylor completed the Chester Half, making the most of the flat course to achieve a PB in 1:44:34. At the Wimbledon half Adam Hoult clocked a swift 1:25:30, a PB by an impressive 4 mins 12 seconds.
11 runners headed to Abbey Park for the Leicestershire big 10k. These were led by Mark Parker, in 39 minutes exactly, closely followed by Matt Brockelehurst with a new personal best of 39:13.
Sally Eames led the Ivanhoe Ladies in her debut 10k in a blue vest clocking 56:45. Next in was Becca Hobbs, supporting Vicky Santy in her first run for the club just outside the hour in 1:00:04.
Jayne Bradshaw beat her best time by over 2 minutes to clock 1:01:19, then Fiona Speirs also with a PB crossed the line in 1:04:54. Kim Harris and Marie Miller both finished together and both achieved 2 minute PB's clocking 01:05:58. Sophie Turner came in at 1:14:07, then in her debut race for Ivanhoe Rachel Pimperton completed the team in 1:20:39.