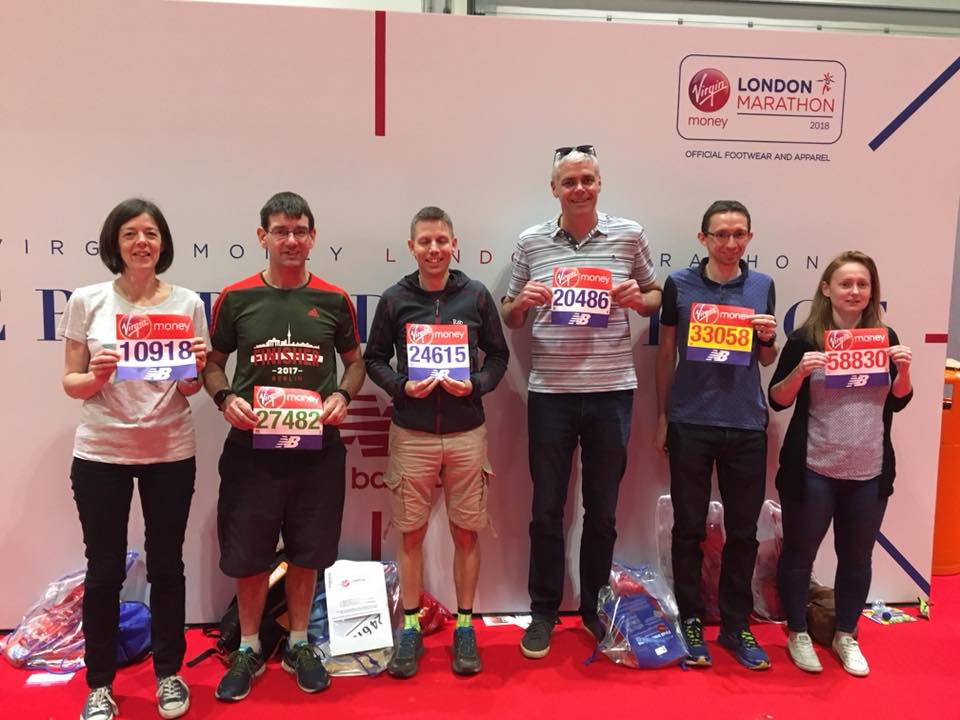 During the hottest weekend of the year so far, Ivanhoe runners were out racing both in the Capital, and at alternative races in Southampton and Nottinghamshire.
The much anticipated Virgin London Marathon turned out to be the hottest on record, with temperatures of 24.1 Celsius recorded in St James park. After a winter's training in cold weather the heat of the day took it's toll this weekend and all participants found it tough. As advised by the organisers many of our runners were forced to put safety over times and slow their pace.
Nevertheless there were some great performances: Ramzi Sidani was first Ivanhoe man to finish in 3:08:15, then men's captain Nick Rowles had a superb run to cross the line in 3:19:48. Ian Bolton came in shortly after with 3:22:22. Marathon Veteran Andy Jeyes finished in 3:53:33 and came fourth in his age category. Andy Lindley enjoyed his race after a month off running through injury, clocking 4:32:07. Damon Bland in his debut London clocked 4:37:24, raising over £800 for Lupus UK.
Three Ivanhoe Ladies took part this year, and leading the team, captain Victoria Smith finished in 4:23:25, followed by Lucy Allsop in her debut marathon who clocked an impressive 4:58:49. Karen Hartland had a tough race and did well to finish in 5:03:51.
Elsewhere, 3 club runners were at Thoresby park, Nottinghamshire for the Longhorn half and full marathons. Doing the half were 2 ladies both in training for the Edinburgh Marathon, Judy Mouncer (2:08:01) and Helen Finn (2:22:16). Martin Yeomans ran the full marathon in 5:46:55.
At the ABP Southampton half marathon Mandy Morris finished in 2:24:58.
Earlier in the week 5 Ivanhoe ran at the Derby Midweek 5K. Matt Brocklehurst finished first with a swift 18:09, with Matt Pleass close behind in 18:42. Richard Martin clocked 18:56, then Mark Bradford with 20:52. Helen Brandon continued her marathon recovery with 30:29.
In the 1 Mile event, the 2 Matts went head to head with Pleass (7:32) just piping Brocklehurst to the post (7:33).