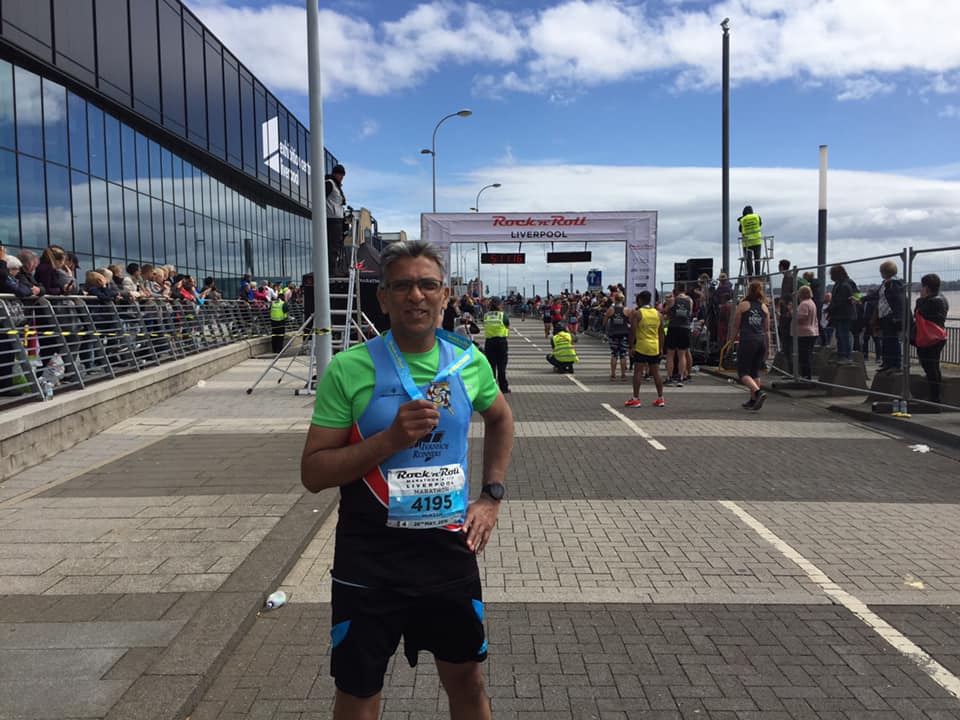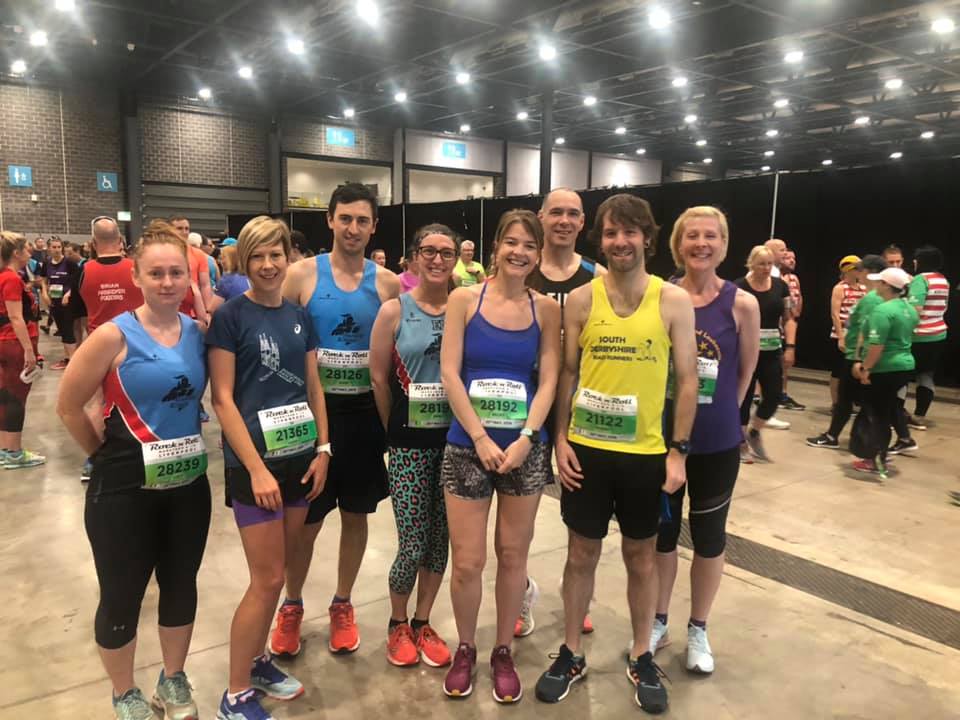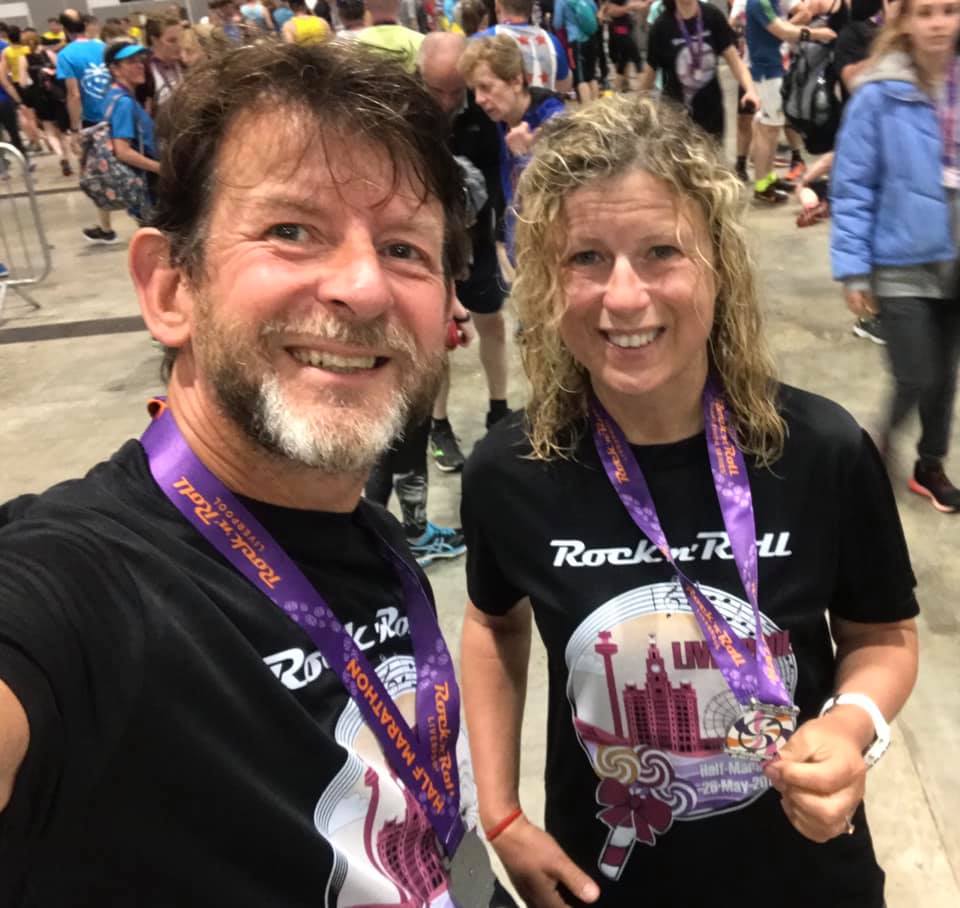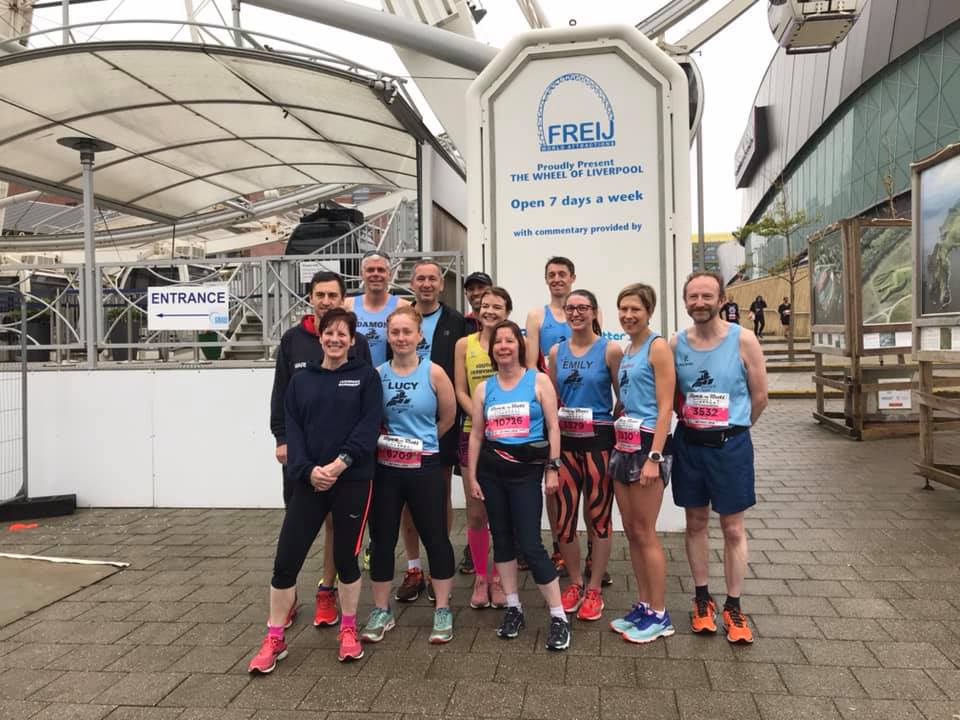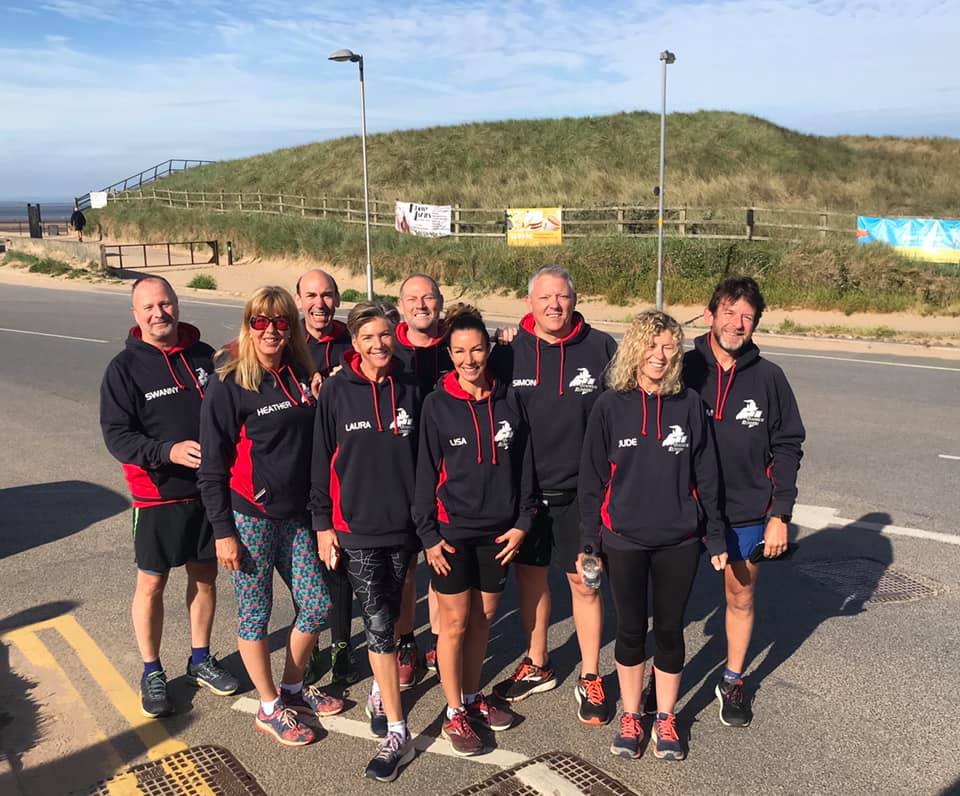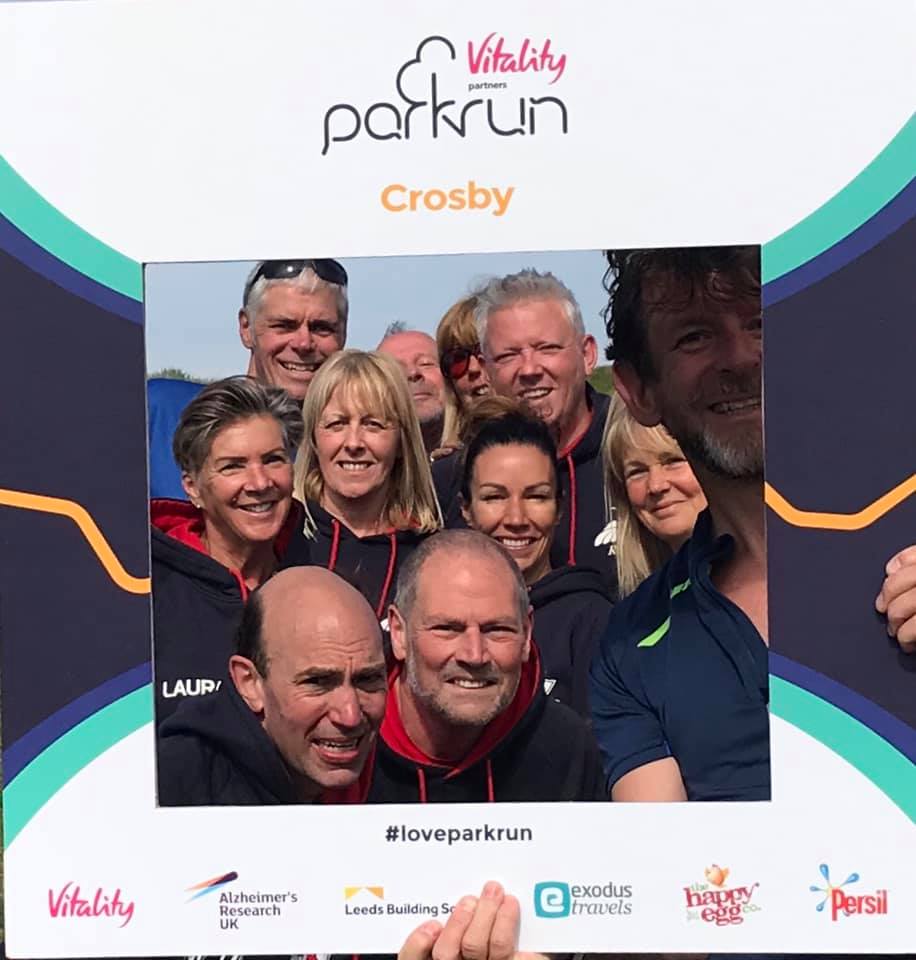 In the first of two Ivanhoe club trips this year, a number of the Ashby club's runners headed to Liverpool for the Rock and Roll Marathon weekend. Many of our runners started the weekend touring at Crosby Parkrun, while five opted for the 5k Rock and Roll event.
Andrea Trickett was first back for the club in the Rock and Roll 5k, with a swift 24:25, just ahead of Mark Parker in 24:28, and Emily Partridge in 24:30. Lucy Allsop clocked 27:39 and Sophie Turner 33:29.
On Sunday, the weather took a turn for the worse, with rain and strong headwinds, making the last few miles alongside the river Mersey particularly challenging. Five runners took on the full Marathon event, a similar course to the half with some extra loops around the city. Emily Wideman led the team home in her second marathon of the year, clocking an impressive 3:36:54. Matt Joyce finished in 3:50:00, then Tor Meadow-Evans ran a superb 3:56:16, taking over 13 minutes off her previous PB. Patrick Horn dipped just under the four hour mark with 3:59:18, and Mukesh Deva completed the team in 5:00:07.
Another 27 runners took part in the half marathon event, and first back to the finish line on the Mersey being Mark Parker, in a speedy 1:27:30. Karl Wideman finished with a half marathon PB, in 1:28:43, ahead of Andrew Stanley clocking 1:35:21.
Emily Partridge is on excellent form at the moment, finished with another new PB of 1:38:33, first female back for the club. Damon Bland clocked a swift 1:44:49, followed by Andrea Trickett in 1:47:00 and Alan Edwards 1:48:11. Martin Yeomans ran a strong 1:52:12, just ahead of Kev Laz in 1:52:39.
Laura Graves crossed the line next in 1:57:44, in front of Mark Eydman, clocking 1:58:00 on the back of little training. Sue Tait ran a great first half marathon to clock 1:58:00 and Peter Mouncer clocked 1:58:23.
Lucy Allsop was next in at 2:00:20, ahead of Amanda Bradbury in 2:02:47 and Peter Graves in 2:03:18. Gemma Shaw ran an impressive new PB of 2:07:17, and the other Ivanhoe runners followed soon after, Judy Mouncer (2:15:02), Karen Edwards (2:16:19), Simon Hall (2:19:46) Roger Weston (2:23:03) Sonia Hoult (2:25:02), Mark Hoult (2:25:25), Janet Joyce (2:26:59), and finally Sophie Turner, showing great improvement clocking 2:27:05, a new personal best time by 13 minutes.
Further north, Chris Thurburn-Huelin took on the Edinburgh marathon, running a time of 3:37:05. Helen Finn ran the half marathon, coming back after injury in a respectable 2:06:50.