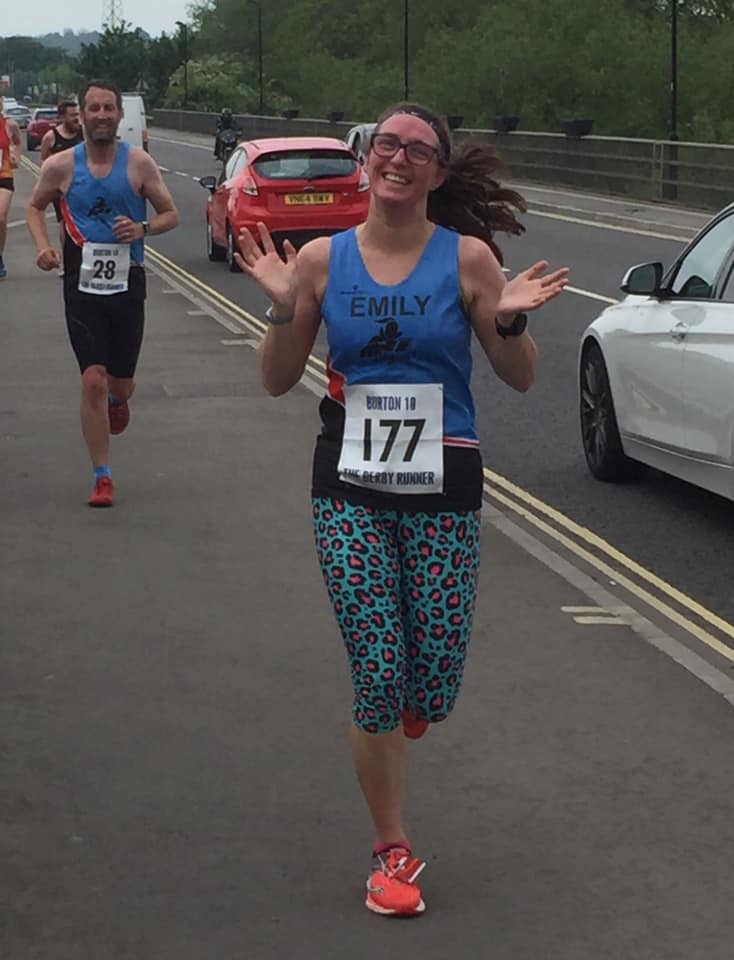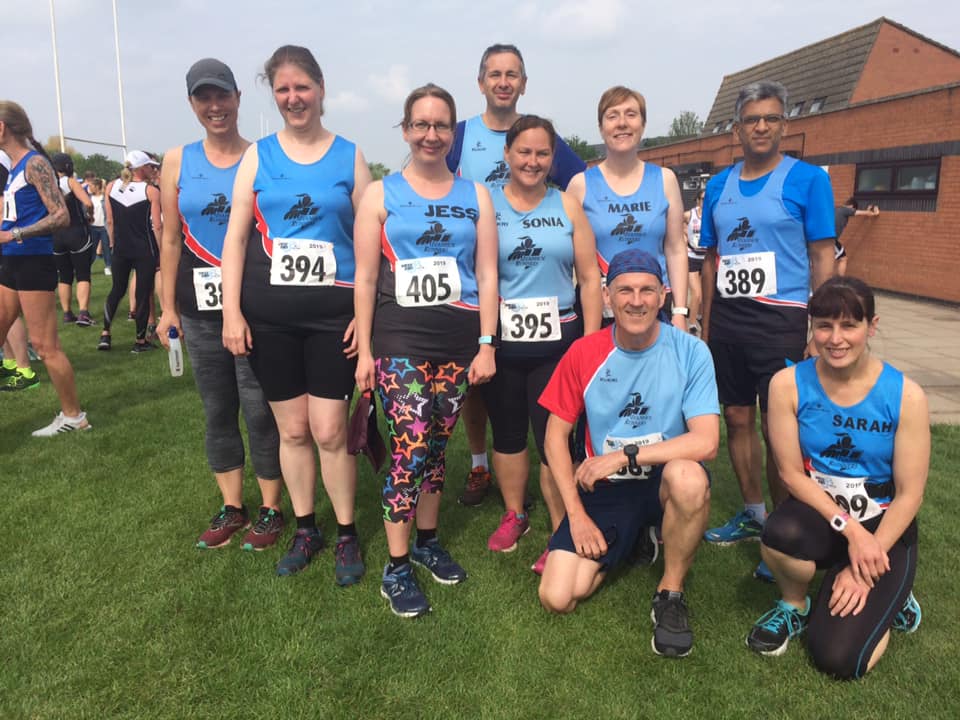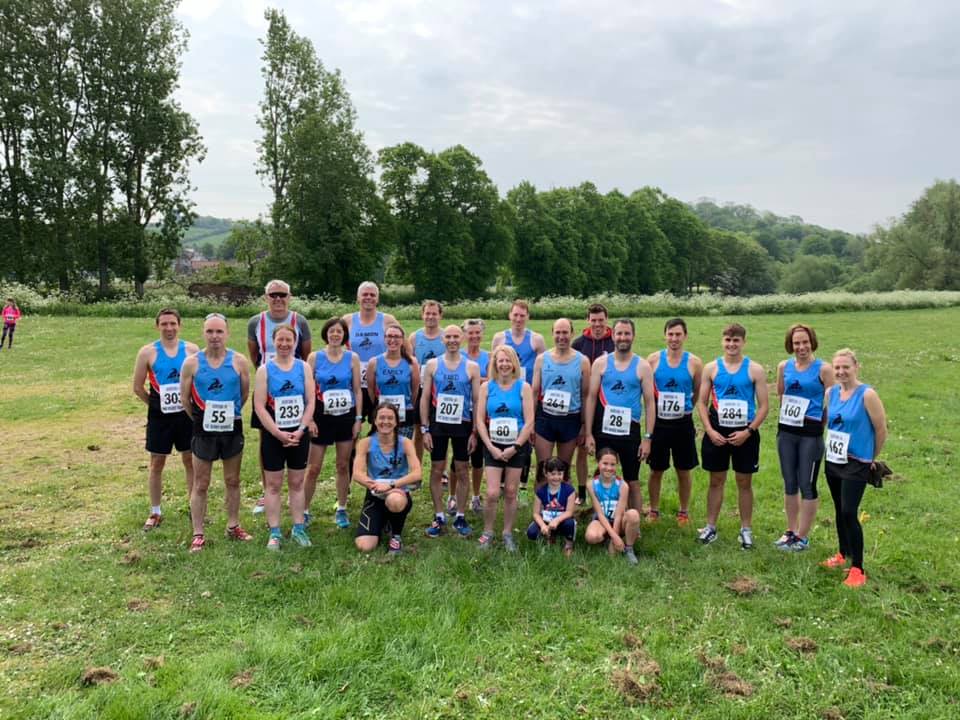 With two league races this weekend it was another busy race day for Ivanhoe runners, with some opting for BDSL's Burton 10 mile and others LRRL's west end 8.
Ivanhoe runners did exceptionally well at the Burton 10, a two lap course taking in the Washlands at Burton, and there were lots of new personal best times, including the leader, Ramzi Sidani, in fine form clocking 1:00:35, a 20 second PB. Shaun Coulton followed in 1:02:16 with his fasted 10 miler in the blue vest and Alistair Burgwin took 7 and a half minutes off his PB with 1:02:45.
Adam Hoult was next over the line in 1:05:38, then it was Tom Potter in his debut run for Ivanhoe, clocking 1:05:46. Ian Bolton crossed the line in 1:06:22, ahead of men's captain Mark Parker in 1:06:48 and Louis Barnes clocking the next PB with 1:07:07.
Lucy McDermott had a storming race to finish in 1:13:14, a PB by over 2 minutes, likewise Emily Partridge clocked a six minute PB with 1:14:35, both ladies placing 5th and 6th females overall.
Andrew Bottrill finished in 1:15:20, followed by Patrick Horn (1:17:18), Chris Osbourne (1:17:39), Fiona Betts (1:18:48) and Damon Bland (1:19:28).
Tor Meadow-Evans continued her good form with a personal best of over 6 minutes, crossing the line in 1:21:11.Julie Taylor showed no fatigue from racing only the day before, clocking a new PB of 1:23:12, ahead of ladies captain Victoria Smith in 1:23:43, then Martin Yeomans in 1:24:46. Sam Toon stopped the clock in 1:31:00, then Helen Finn ran a steady race coming back from injury in 1:34:52.
Over in Syston, Leicester League's West end 8 starts at the rugby club in Queniborough and takes in a scenic route along partly closed roads through South Croxon, including a challenging hill 3 miles in.
First back for the club was Andrew Stanley in 55:37, ahead of Richard Bebbington in 57:21. Andrew Jeyes finished in 58:07, then Matt Joyce in 1:00:36.
Mark Eydman finished in 1:05:42 on very little training, ahead of Mukesh Deva in 1:07:07.
Amanda Bradbury was first Ivanhoe lady home in 1:10:19, ahead of Sally Jeyes in 1:13:01, Gemma Shaw 1:13:52, and Sarah Malone 1:18:38.
Jessica Southwart finished strongly in 1:22:52, with another great sprint finish by Sonia Hoult in 1:27:00.
Ange Bebbington had a steady run with a friend in 1:29:14, then Marie Miller in 1:33:45, and Julie Henfrey completing the team in 1:41:18.
Two Ivanhoe runners ran at the Hathersage Hurtle the day before, a 19.5 mile route through the beautiful peak district. Julie Taylor ran 10 minutes faster than her time from last year, clocking 3:23:56, and Simon Hill ran his first race of the year, adopting a run/walk strategy in 4:24:19.