28/04/2019 - Tissington,Shakespear marathons
---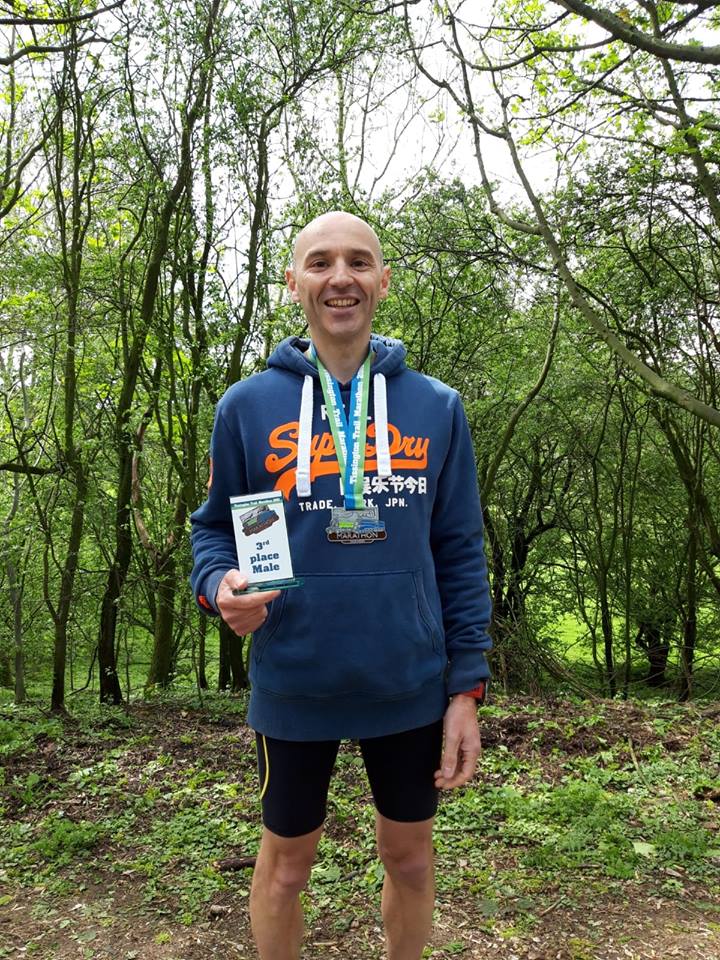 On the 28th April (London marathon day) There were many other alternative races on the same day, and Ramzi Sidani and Martin Yeomans opted for the Tissington Trail marathon. Ramzi had a great result taking third place overall in a time of 3:04:44 while Martin crossed the line in 5:13:54.
The Shakespeare marathon in Stratford on Avon was another alternative to London, on a scenic, quieter course. Matt Joyce was happy with his 3:48:33 finish, while Ruth Green marked a return to racing, building on her recent success at the Ashby 20, running the full marathon in 4:55:50
In the Half marathon, Lucy Alsop finished in 2:02:10, and Julia Blewitt Jenkins 2:12:19.
Elsewhere, at the National forest Dragons lair 10k, a local race round the trails of Moira. Simon Terry came 15th overall in 46:13, Nancy Bennion crossed the line in 58:00 and Jenny Hope finished in 1:09:27.
Finally, Andrea Allen took part in Leicester's Big 10k, a flat, fast route around Abbey Park, clocking 1:15:18.
Written by Sarah Malone - last updated on 06/05/2019