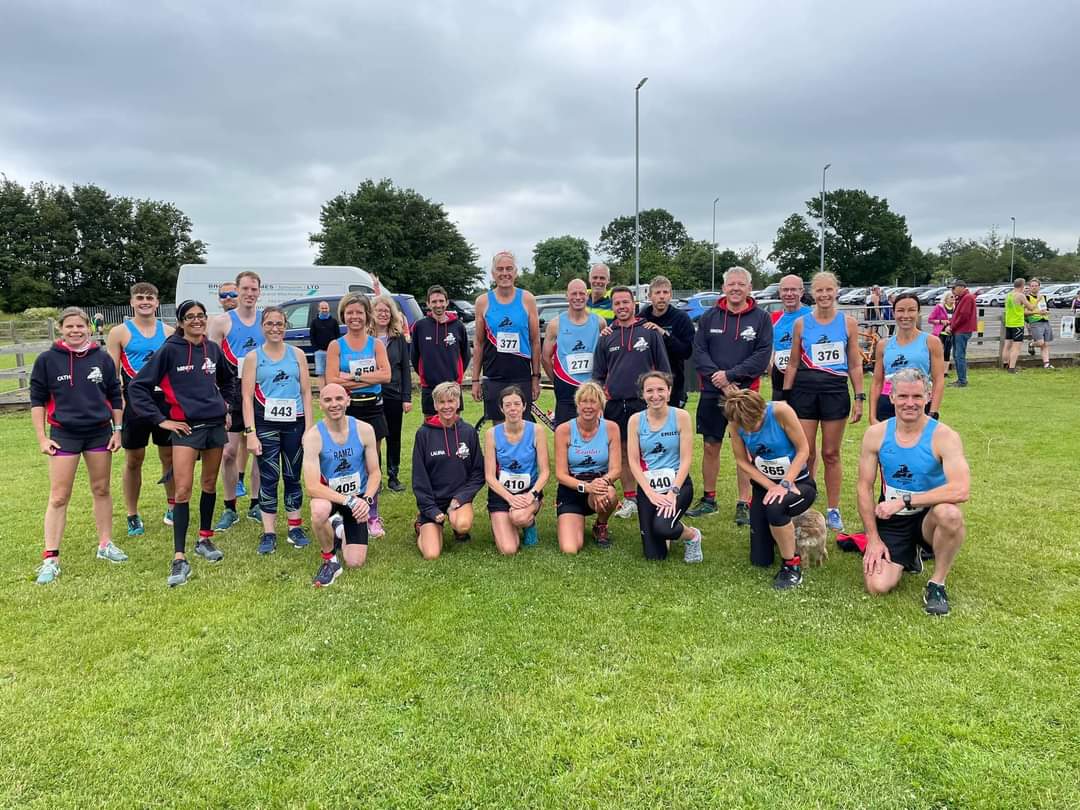 Sunday 27th June saw the return of the Peel Road Runner's Gate Gallop 10k. The Gate Gallop is part of the Burton & District Summer League programme and is an annual off-road running event in Tamworth which raises funds for St. Giles Hospice.
Ivanhoe Runners turned up in full force and, between them, bagged 7 trophies!
First Ivanhoe to cross the finish line (and third overall) was Tom Potter with an impressive time of 36:55, beating his 2019 time of 39:30, and setting a Men's Ivanhoe Course Record.
Next for Ivanhoe was Ramzi Sidani with 38:26 followed by Club Chairman Nick Rowles with 41.03. Both men were Category Winners, M40-49 and M50-59 respectively.
Next we had Ian Bolton (41:03) followed by Fixtures Officer Louis Barnes (43:48) and James Cox (44:12).
Lucy McDermott was first across the finishing line for the Ivanhoe ladies with a time of 46:35 making her a Category Winner (F45-54).
Fiona Betts came over next (46:56) closely followed by Mark Bradford (46:56), then F35-44 Category Winner Emily Widerman with a time of 47:08.
Patrick Horn (47:39), Chris Osborne (48:05) and James Ogilvie (48:12) were the next Ivanhoe Runners to finish the gallop.
Next across the finish line was Mindy Ashton (49:29) with Ladies Team Captain Victoria Smith hot on her heels (49:50).
Andy Cole came across the line at 50:21, followed by Sandra Lawless (50:30), Catherine Watkins (50:48) and F55-64 Category Winner Laura Graves (50:51).
Next came Lisa Hall (51:36), Martin Yeomans (52:05) and Carolyn Osborne (52:22).
Then came Simon Hall (54:35), Keith Baron (59:35) and Carly Marie Williams with a time of 1:01:11.
Well done to all Ivanhoe Runners. It was a great to see so many people racing again and supporting local events.