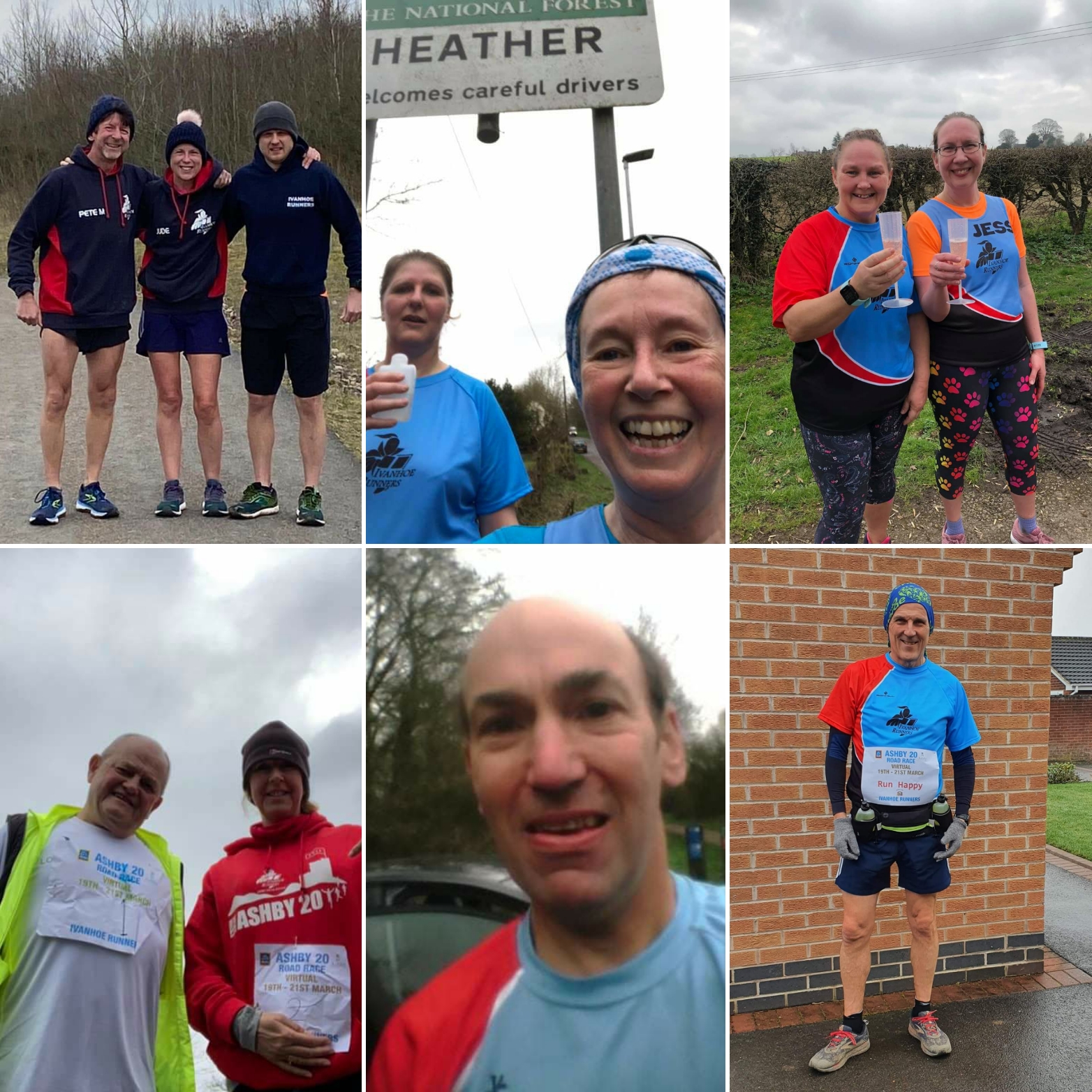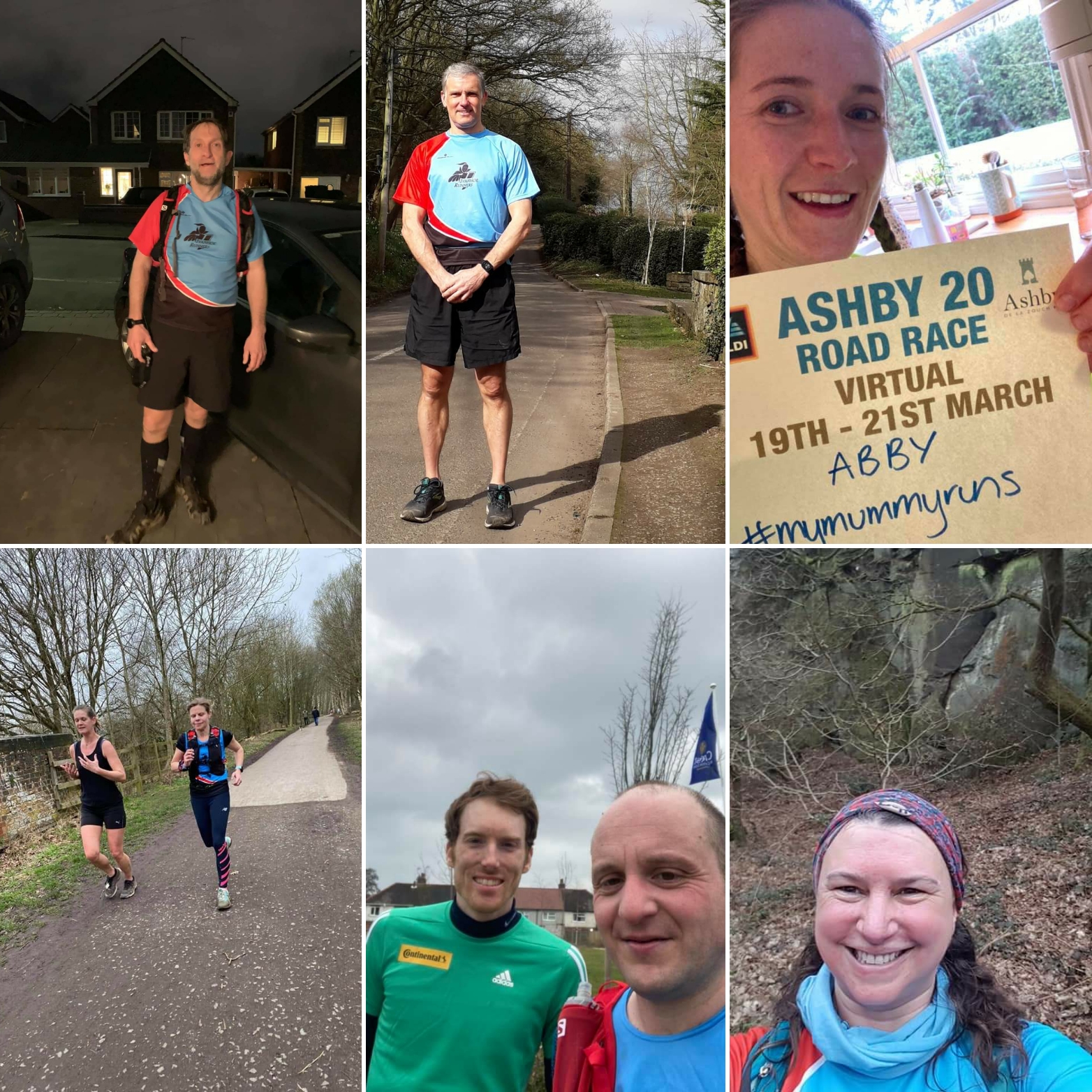 Wow, what a weekend!
This weekend (19th- 21st) saw the famous Ashby 20 Road Race go virtual; giving Ivanhoe Runners members the chance to take part in this iconic race.
Usually, Ivanhoe Runners help 'run' the 20-mile road race by volunteering as marshals, manning water stations and car park attendees as well as numerous other roles. However, as the race was virtual (for the first time ever) this year, 67 Ivanhoe members submitted a finishing time; earning themselves the much sought after Ashby 20 hoodie.
For many of the Ivanhoe Runners members, this was the longest distance they've ever ran. Some members even battled through injury to walk the 20 miles! One member, Simon Hill, seemed to have taken the dates of the race literal and completed the 20 mile distance each day the event was being held (Friday- Sunday)!
But, I think it's fair to say that every member was inspired by each other and was truly well supported by every single Ivanhoe Runner, whether they themselves were taking part or not, the encouragement and enthusiasm has been incredible.
All runners from the weekend deserve huge congratulations, but a special shout out to Abi Halcarz, who came third overall. That's third out of 1,200 runners with an impressive time of 2:09:24.
Last, but certainly not least, a massive well done to Richard Bebbington, Race Director, and his team. I think I can speak on behalf of all 1,200 runners who took part nationally when I say thank you for organising a great event and giving all us runners something to work towards during the long Winter Lockdown.
*Well done to all Ivanhoe Runners who submitted a finishing time (in no particular order): Abi Halcarz; Ramzi Sidani; Ian Bolton; Karl Wideman; Paul Codd; Gerard Eivors; Joseph Sanders; Andrew Stanley; Nick Rowles; Emily Wideman; Damon Bland; Julie Taylor; Andrew Jeyes; Lucy McDermott; Matthew Joyce; Clare Wood; Chris Osborne; Andrea Trickett; Andy Cole; Sandra Lawless; Sarah Terry; Mark Hoult; Catherine Watkins; James gilvie; Nancy Bennion; Gavin Moore; Mindy Ashton; Tor Meadows-Evans; Richard Bebbington; Ian Kirk; Judy Mouncer; Laura Graves; Lucy Allsop; John Finn; Helen Finn; Martin Yeomans; Carly Williams; Teresa Talbott; Paul Averillo; Patrick Horn; Christine Ridley; Jason Green; Julia Blewitt-Jenkins; Jessica Southwart; Sonia Hoult; Mukesh Deva; Gemma Shaw; Fiona McKean; Heather Swan; Kevin Sanders; Jayne Bradshaw; jane Bland; Sophie Turner; Kim Harris; Julie Henfrey; Charlotte Gamble; Helen Brandon; Grania Towle; Suzy Parish; Fiona Betts; Sarah Malone; Angela Bebbington; Andrea Allen; Amanda Bradbury; Mark Parker; Emily Partridge; Simon Hill; Mark Harriott; Rebecca Moult