24/02/2019 - Midweek 5k,Rhyl10,CarsingtonHM

Race results
---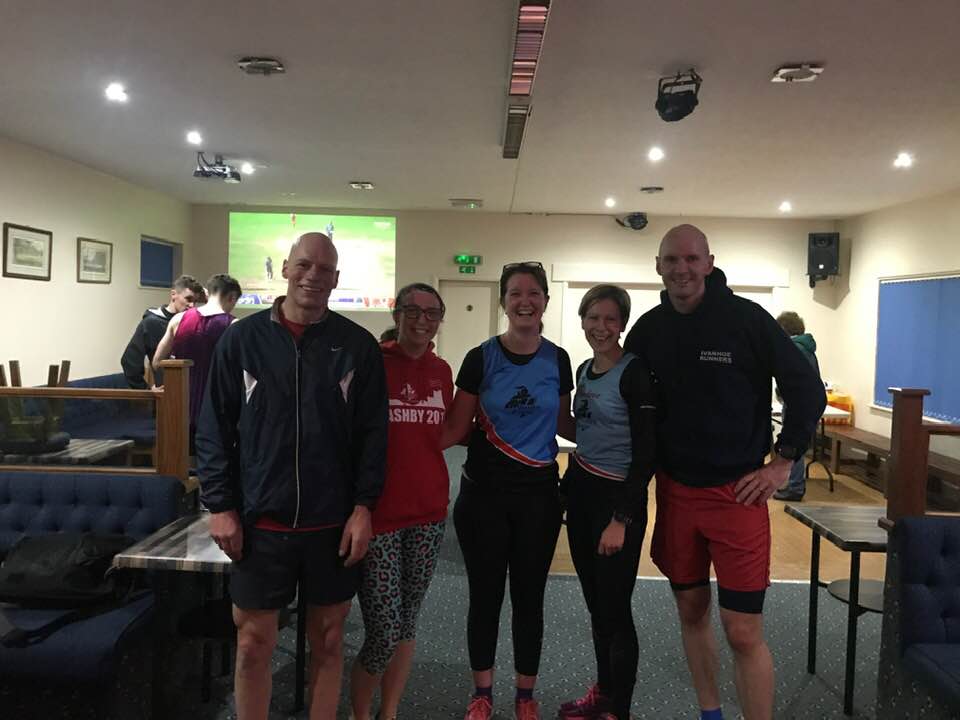 A team of Ivanhoe went to the Derby Midweek 5k and 1 mile at Alvaston on Wednesday evening. Andrew Stanley had a succesful evening, leading the team in both the 5k and 1 mile events, clocking 6:35 for the 1 mile and a slightly faster pace of 19:51 for the 5k. Mark Bradford ran the 5k in 20:32, Emily Partridge clocked 22:26 on the 5k and 6:41 on the mile. Andrea Trickett ran a 23:13 5k and a 7:23 mile, while Helen Brandon showe great progress with her 28:49 5k and 8:22 mile. Andy Lindley pulled out of the 5k but finished the 1 mile in 7:24.
On the Saturday, John Finn ran the Rhyl 10 miler in Wales in a time of 1:08:12 and position 42. At Cannock Chase water park Ian Kirk ran his 95th marathon to date. An 8 lap course around the trails he managed to run a faster second half despite it getting busier with other park users, and he was very pleased with a 3:56 finish.
Finally, 3 runners from the club took on the Carsington water half marathon. Louis Barnes ran a swift time of 1:34:40, while it was a big day for Sarah Kelly and Claire Broughton who ran their first half marathons, as part of their spring marathon training. Both ladies ran well to finish in 2:19:50 and 2:20:13 respectively.
Written by Sarah Malone - last updated on 07/03/2019