24/02/2019 - Stilton 7

Race results
---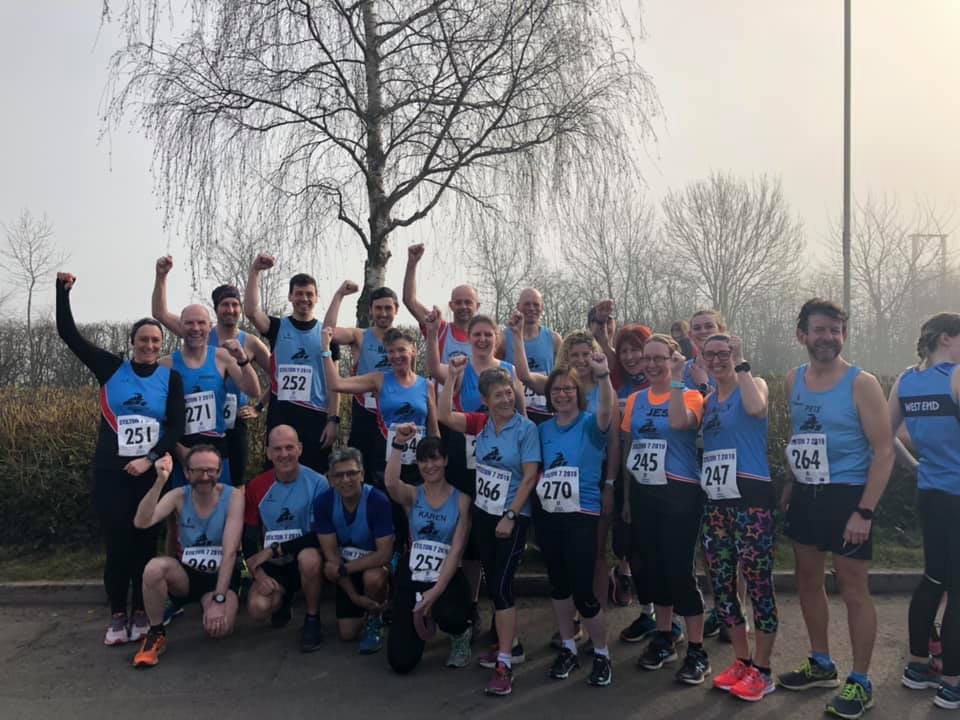 The road running kicked off this week with the Stilton 7, the first of 3 of the Leicestershire Road running winter league races. A hilly 2 lap course around Asfordby, 26 Ivanhoe runners competed, with 7 getting new personal best's. Leading the team with a new personal best time was Alistair Burgwin in a swift 43:45, 34th place overall. Mark Parker was next in at 44:13, a vast 3.34 minute improvement on his 7 mile best time. John Finn ran an excellent 46:43 to come in 3rd Ivanhoe runner.
Andrew Stanley crossed the line in 49:13, just ahead of Mark Bradford in 49:40 and Andy Jeyes in 51:10. Sophie Cooper had a brilliant run to score a new PB and first lady home for the club. Richard Bebbington showed off his current great form by knocking 13 minutes off his current PB, in a finish time of 51:39. Andrew Bottrill crossed the line in 52:11 for 182nd place ahead of Peter Mouncer in 183rd, but Mouncers chip time of 52.09 was 3 seconds faster.
Emily Partridge is currently running well and came in second Ivanhoe lady with a 3 minute PB, 53:30. Martin Yeomans clocked 54:44, followed by Alan Edwards in 55:18. Bob White ran in his blue vest after a break in 55:39, ahead of Roger Western in 55:46 and Mukesh Deva in 57:39.
Karen Hartland led the next group of ladies in 58:11, ahead of Laura Graves in 1:00:37. Judy Mouncer clocked 1:02:38, 1 second in front of Sally Jeyes. Marie Concannon continued her comeback at 1:06:18, while Karen Edwards crossed the line in 1:07:17. Jess Southwart's 1:07:58 earned her a new personal best time.
Ange Bebbington and Sam Toon were next to finish in 1:10:12 and 1:10:19 respectively, with Julie Henfrey completing the team in 1:31:08.
Written by Sarah Malone - last updated on 07/03/2019