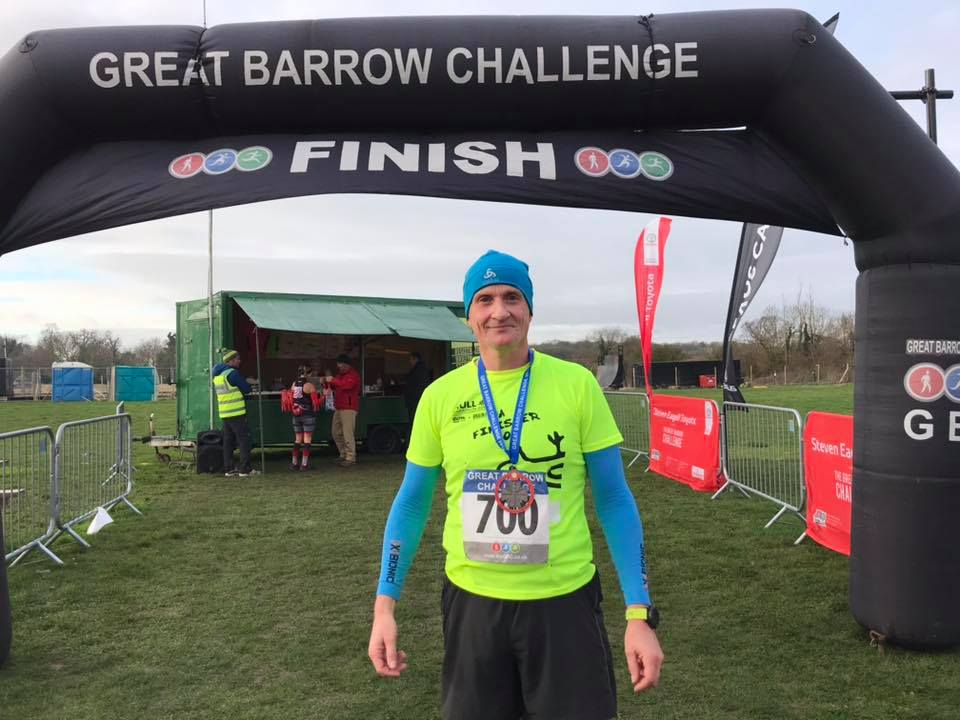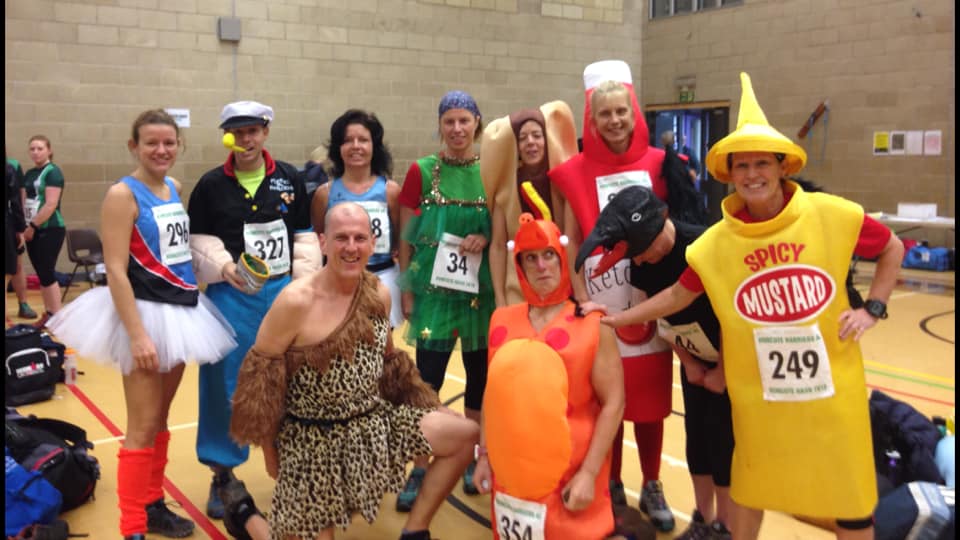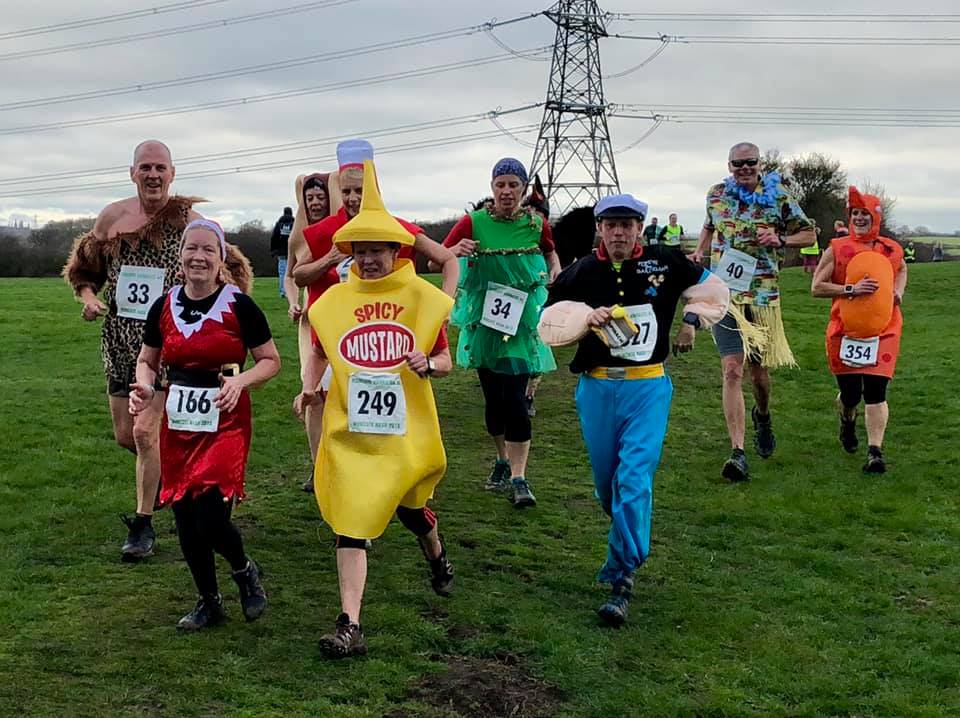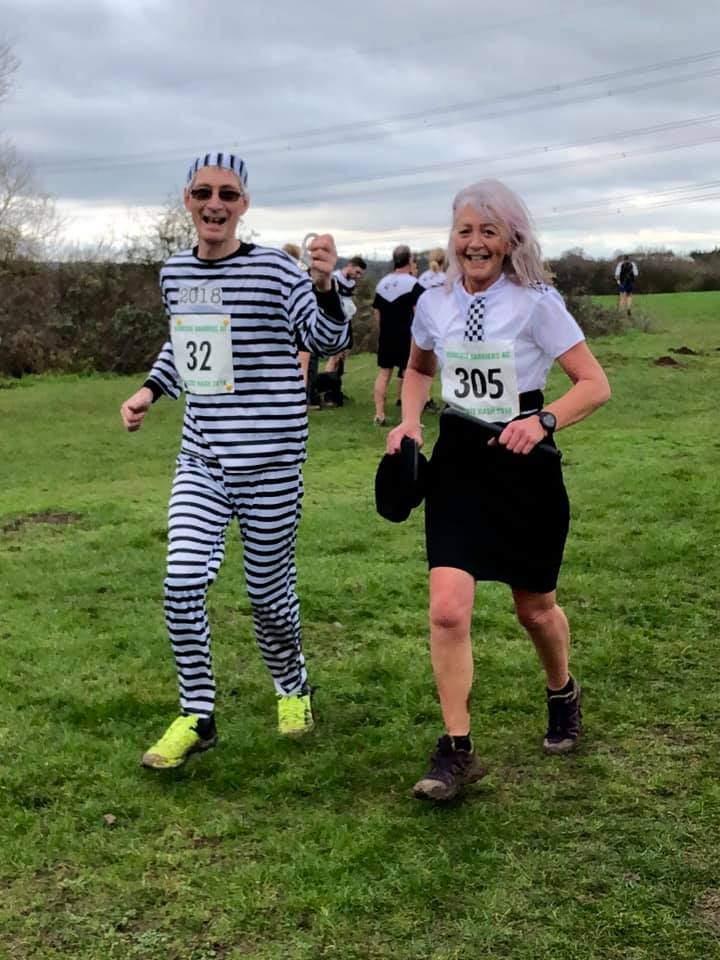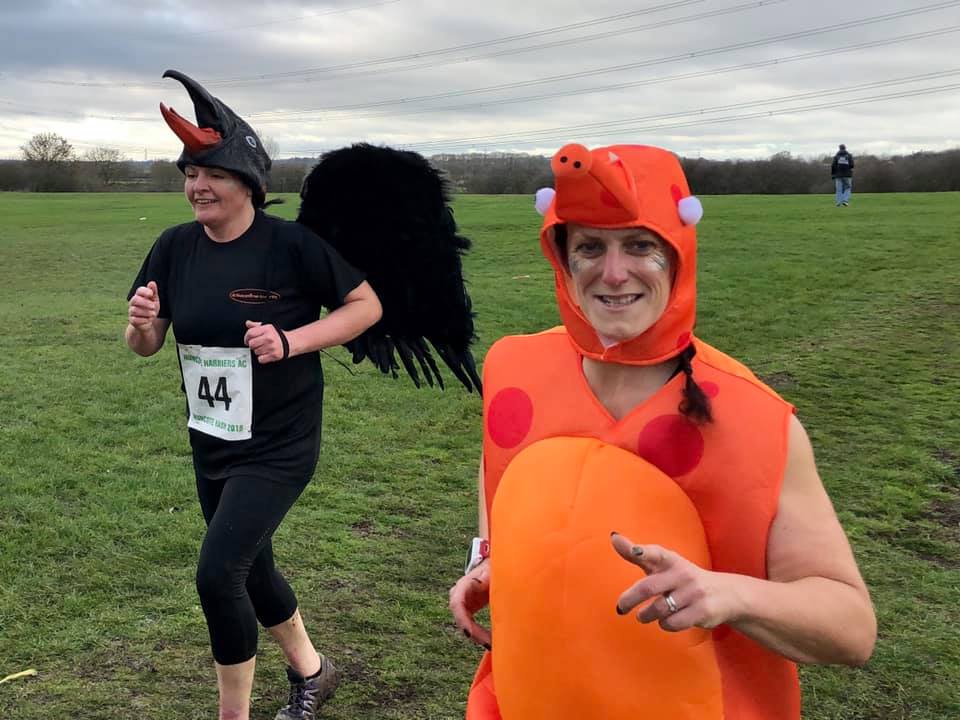 What do you get if you put together popeye, a hot dog and condiments, a bird, a seahorse, a jailbird and officer, a hula dancer, a caveman, a Christmas tree and a couple of fairies? Ivanhoe runners at the Huncote Hash! Several of our runners embraced the fun of the event in a multitude of costumes at this open cross country race, which is approximately 10k and includes a challenging climb up Croft hill.
Nick Rowles, dressed as Popeye, was first to finish for Ivanhoe with a swift 51:14. Mark Bradford came in next at 53:58, followed by Helen Finn, finishing first lady for the club in 1:11:29. Running together, sporting tutu's with their blue vests were Suzy Parish (1:07:11) and Sandra Lawless (1:07:14). Also running together were 'prisoner' Roger Beaven and 'officer' Dawn Pearson both clocking 1:16:59.
The rest of the team ran as a group, with Trish McPherson, Carolyn Osbourne, Richard Bebbington, Ange Bebbington, Victoria Smith, Damon Bland, Teresa Talbott, and Amanda Bradbury all crossing the finish line comfortably between 1:22:54 and 1:23:05.
Over in Suffolk, Ian Kirk opted for another 26.2 miles, running one part of the Great Barrow Christmas triple, bringing his marathon total to date to 91. Despite feeling sluggish he clocked an impressive 4:14, rounding off an incredible high mileage year for 2018.
Parkruns are especially popular over the festive period, with the Christmas day parkrun at Conkers drawing a record number of runners, 650 in total, 42 from Ivanhoe. On new years day 30 Ivanhoe runners took up the opportunity to complete a parkrun 'double' by running one at 9am, followed by a second, different parkrun at 10.30. Most opted for Conkers and Rosliston, with Matt Pleass scoring well in both runs coming in 8th and then 4th. 6 touring club members ran the double at Blickling and Catton in Norfolk, along with Amy Derbyshire at Blickling.