21/12/2018 - Keyworth Turkey Trot

Race results
---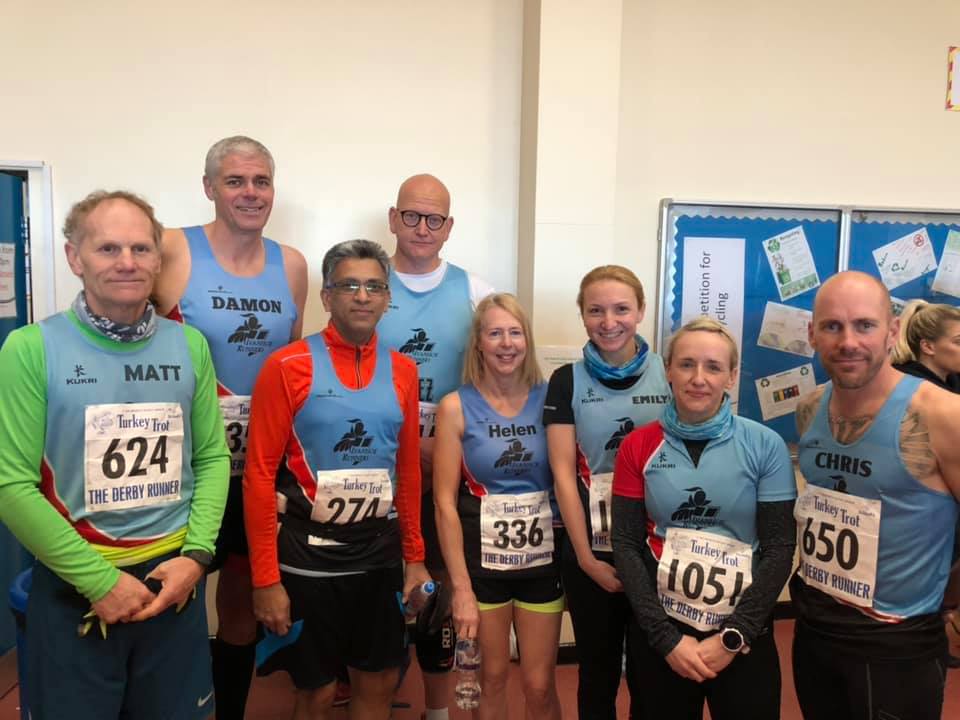 The Keyworth Turkey Trot, held on 9th December is always a popular choice for our runners. This half marathon is a challenging but scenic course, and a good road alternative to the Bradgate cross country, held on the same day.
Damon Bland was first runner home, a swift 1:42:24, 268th position, a result of hard work and steady progress throughout the year. Ruth Enion, not far behind clocked 1:43:22, 295th overall, achieving a new PB, and first lady back for the club.. Matt Joyce crossed the line in 1:45:11, just in front of Emily Wideman clocking 1:45:22. Chris Finney found it tough up the hills but just dipped under the 1:50 barrier with his time of 1:49:44.
Mukesh Deva raced home in 1:55:20, 6 seconds ahead of Helen Finn, continuing her successful season by taking over 4 minutes off her previous best time, 1:55:26.
Lindsay Tilbury finished in 2:01:52, ahead of Jez-Millington Pipe in 2:10:40. Christine Ridley rounded off the team in 2:14:18.
Written by Sarah Malone - last updated on 21/12/2018