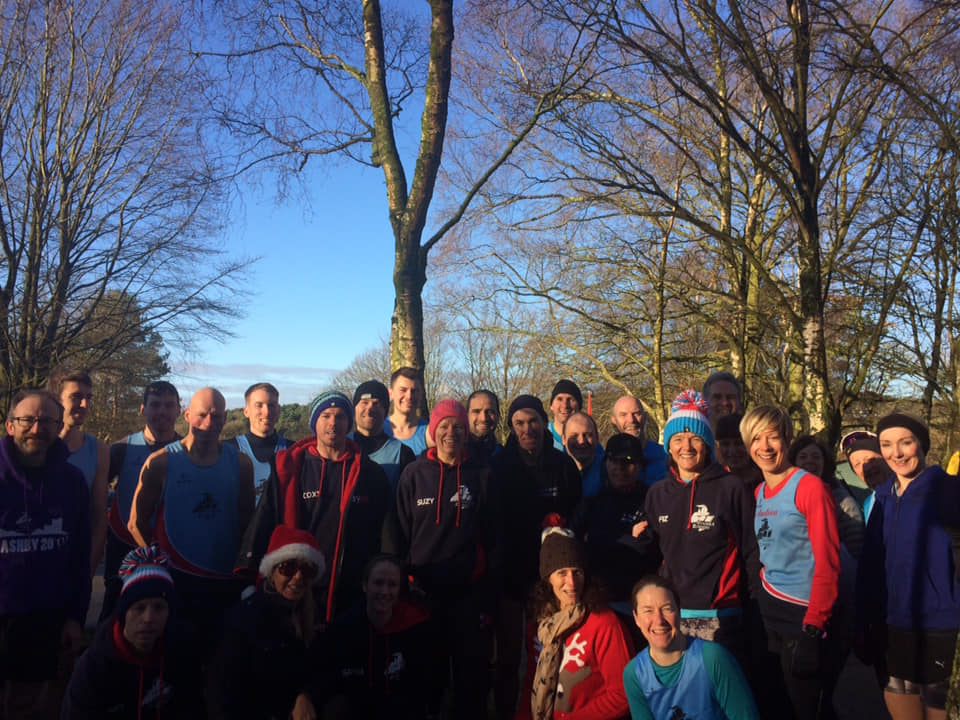 Bradgate park was the venue for the next Derby runners Cross country league race. 26 Ivanhoe runners attended this event, on a slightly different route to previous years. There were still plenty of hills and rocks, and wet underfoot from rain the previous day with a strong headwind on the final stretch, making for another challenging course.
After a split start, Ramzi Sidani led the mens race in 32nd place, with Karl Wideman man 2nd for the club (45th overall) and Alistair Burgwin 3rd (61st overall). Men's captain Nick Rowles crossed the line in 77th place, ahead of Phil Stevenson in 90th position. Andrew Stanley (114th), Louis Barnes (117th) and Mark Bradford (136th) made up the rest of the men's scoring team with some strong performances.
Chris Thurburn-Huelin finished 2 places later in 138th, followed by James Ogilvie in 153rd, Patrick Horn in 214th and Roger Weston 220th. Cross country stalwarts Martin Yeomans, Julian Rawlins and Alan Edwards crossed the finish line in 235th, 244th and 246 respectively. Pedro Lima finished in 252nd, and Paul Averillo completed his first Cross country race for Ivanhoe in 296th.
11 Ladies ran at Bradgate, led by Sarah Terry who ran a fabulous 21st place. Fiona Betts finished strongly in 31st, Faith Tipper in 48th and Andrea Trickett in 57th, to make up an impressive scoring team. The rest of the field contributes by pushing opposing team scorers back, and Julie Taylor came in at 77th, ahead of Suzy Parish (84th), Sandra Lawless (100th), Carly Williams (140th), Sarah Malone (167th), Trish McPherson (163rd) and Grania Towle (180th) rounding off a good morning's running.
Elsewhere, at the Sneyd Striders Christmas pudding run, Andy Hough ran his first race in over a year, running the 10 mile option in a steady 1:11:58. Sue Tait chose the 5 mile option for her Gold club standard and achieved this with an excellent 40:31, putting her in 9th Female position and first in her age category, rounding off a superb season.
Another International Marathon for Andy Lindley, at Cancun, Mexico. With a good first half and tough, draining second half of the race, he managed a finish time of 4:15, despite suffering in the heat and humidity.
Finally, the second of the Starlight trail relays series, held at Alestree park was held on Thursday evening and represented by a team of four Ivanhoe runners, each running a leg of approximately 2 miles. Andrew Stanley, Andrea Trickett, Mark Bradford and Gemma Shaw scored a total time of 1:30:17, putting them in 16th place. The next race in the series is at Calke Park on 11th January.