06/11/2018 - National XC Relays/dovedale/Tavy

Race results
---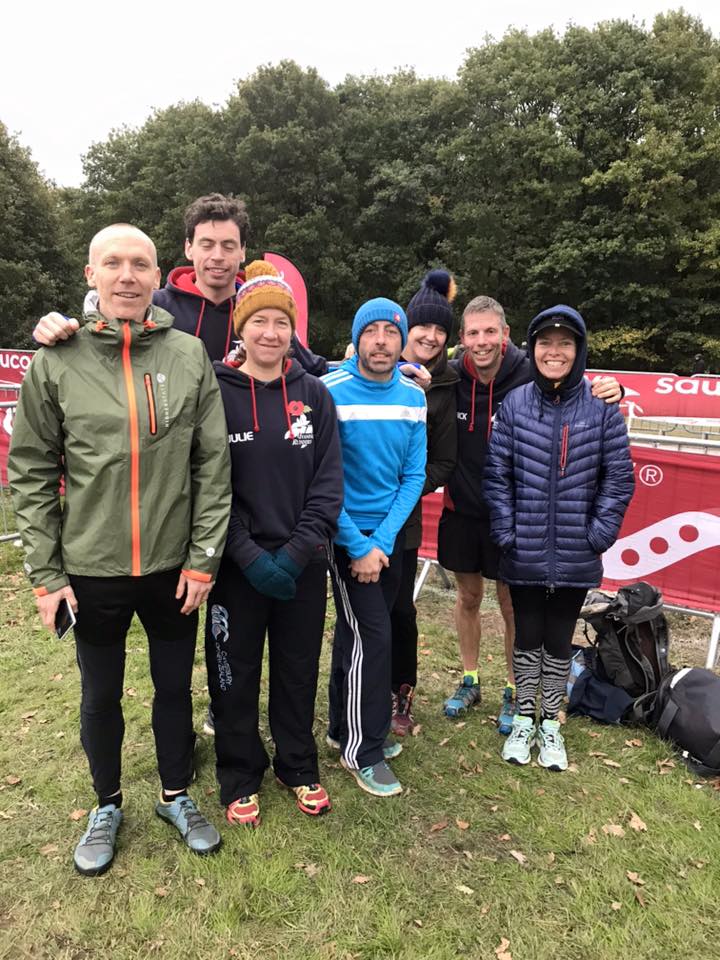 Ivanhoe had a mens and a ladies team representing the club at the National Cross Country relays on Saturday 3rd. Held at Berry Hill Park, Mansfield, our teams did well at this competitive event.
The men's team comprised of Nick Rowles, Miles Winter, Alistair Burgwin and Craig Hinds and they finished in Position 100 in a combined time of 1:17:55.
The ladies running were Sandra Lawless, Gemma Shaw and Julie Taylor who all ran well to claim position 95 and total time 43:43.
The next day, two of our runners ran the Dovedale dash, James Cox, dressed as a chicken, 'winged it' in 44:04, while Trish McPhearson ran a pleasing 54:06. Finally, Mark Eydman ran the Tavy 7 at Tavistock in a time of 54:54
Written by Sarah Malone - last updated on 06/11/2018