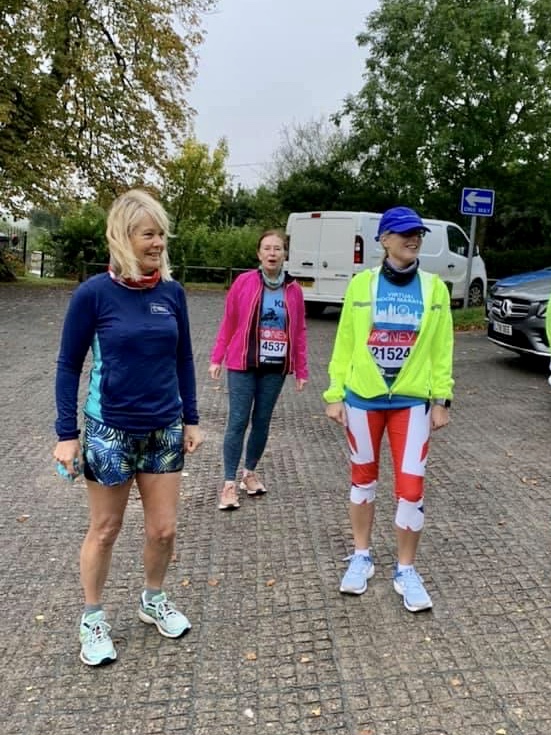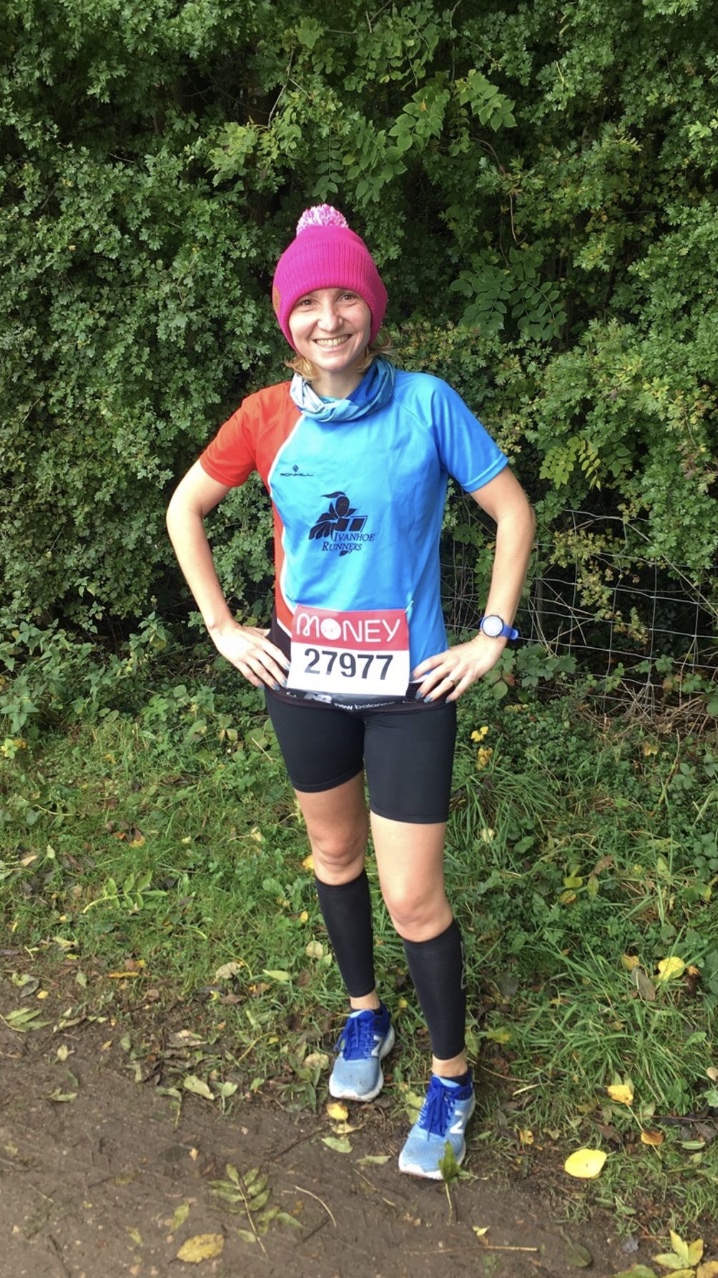 On Sunday 4th October 2020 Ivanhoe runners Andrea Trickett and John Finn completed the Dorney Lake Marathon in Windsor. It took place in a secure Covid environment with start times in waves of 6 runners between 9.00 am and 11.00 am and was limited to 600 runners. The course was four laps of Dorney Lake on a wet and very windy day. Andrea and John ran together and finished in a time of 3:43:30, a new PB for Andrea and John's virtual London marathon completed too.
The 40th London Marathon was also due to take place on 4th October but was instead offered as a virtual race which saw 15 Ivanhoe runners complete the distance in locations of their choice.
Five Ivanhoe runners turned out at the Cloud Trail and for their run Fiona Betts and Mark Harriott ran together and finished in a time of 3:40:28. An excellent new PB time of over 6 minutes for Fiona.
Ramzi Sidani was really pleased with his run and finished in a time of 3:02:57.
Emily Wideman had a steady run and finished in 3:48:15.
Running a loop of Melbourne and then along the Cloud Trail Andrew Stanley ran a superb time of 3:22:46, a PB of 6 minutes.
Shaun Coulton chose to run almost nine laps round Holme Pierrepoint, an exposed windy course, Shaun finished in a great time of 3:02:52.
Tim Sturla ran a route around Ashby-de-la-Zouch and finished in a time of 4:46:33. He had the company of Ian Kirk who was running The Virtual Autumn Marathon.
Richard Bebbington got into character for the day and ran laps of Hicks Lodge dressed as 'Mrs Brown' and finished in a time of 4:48:27.
Teresa Talbott chose an off road route starting at Burbage Common and finishing at Old John in a time of 6:02:29. Teresa was supported by Martin Yeomans who ran the marathon distance with her.
For their VLM Kim Harris, Janet Joyce and Jayne Bradshaw ran laps of Thornton Reservoir.
Suzy Parish and Mandy Morris also ran the VLM in and around Ashby.
Andrew Jeyes ran the Virtual Manchester Marathon that took him to Derby and back also along the Cloud Trial and he finished in a time of 3:42.
Well done to everyone and great to see the Ivanhoe vest out in force.